Murphy looking to bust out of skid at the plate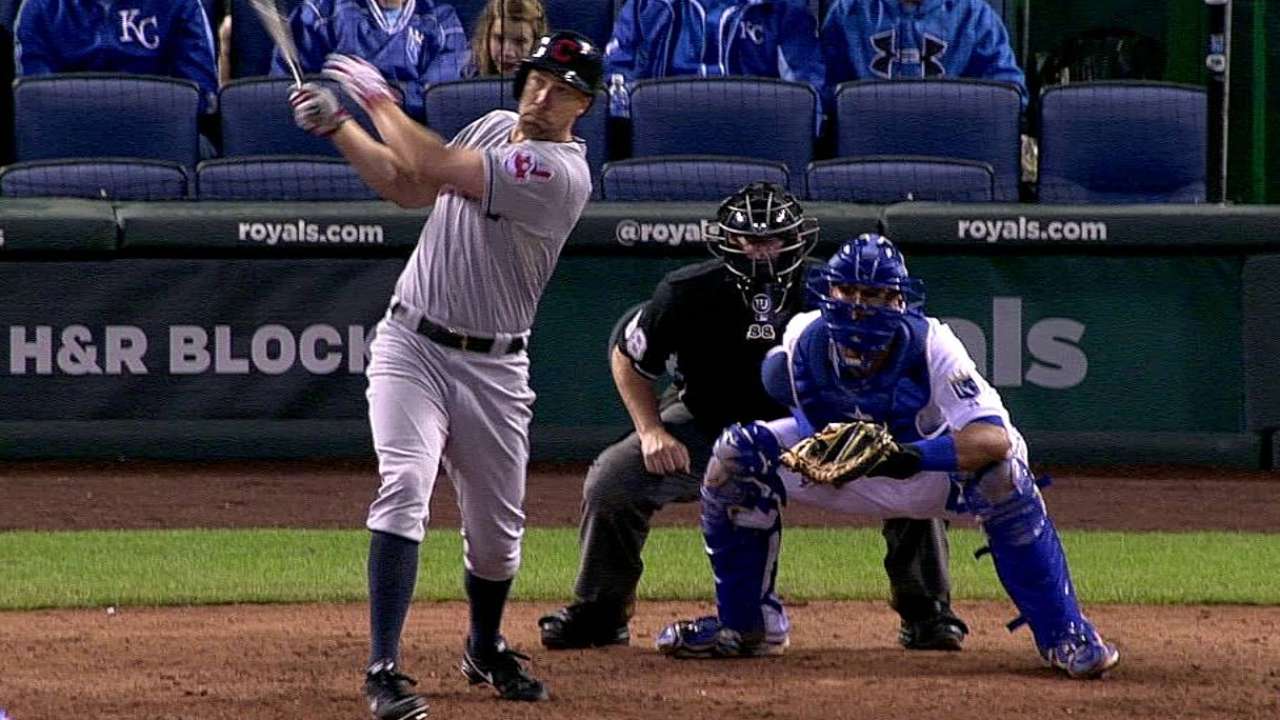 CLEVELAND -- David Murphy was able to breathe a little easier in the ninth inning on Saturday, when the Indians right fielder singled up the middle against Tigers closer Joe Nathan. That base hit ended the worst offensive drought of Murphy's career.
Murphy was in an 0-for-25 funk in the batter's box prior to the single.
"I've definitely shown in the past that I can be pretty bad when I'm bad," Murphy said with a laugh on Sunday morning. "Every player is going through rough stretches over the course of a season. I wasn't panicking by any means. But it's definitely frustrating and annoying when you go so long without really having any quality at-bats."
Entering Sunday, Murphy was hitting .261 with five home runs, 15 doubles and 38 RBIs through 70 games for Cleveland this season. He has proven to be one of the Tribe's best hitters with runners in scoring position (.333 average overall and .433 with less than two outs and RISP). But that did not stop him from slipping into the recent slump.
Even with that ninth-inning hit off Nathan, the 32-year-old Murphy headed into Sunday's game against Detroit mired in a 2-for-31 skid that covers nine games. Prior to that stretch, the left-handed-hitting right fielder posted a .340 average over his previous 14 games.
Indians manager Terry Francona is not too worried about the veteran hitter.
"It's unbelievable when he gets to two strikes," Francona said, "how he can waste pitches or get the head of the bat [to the ball]. Murphy understands. It's the ebb and flow. He'll got hot. Nobody wants to go through [a slump], but hitters do. He's been through it before. He'll be fine. He'll get his hits."
Murphy agreed that the recent stretch was one of the inevitable skids that arises throughout baseball's long season.
"I've just been battling," he said. "You go through stages during the year where you're comfortable and stages where you're uncomfortable. I just didn't really feel good in the box over the last week. Things sped up on me a little bit, and you just kind of stop trusting it a little bit."
Jordan Bastian is a reporter for MLB.com. Read his blog, Major League Bastian, and follow him on Twitter @MLBastian. This story was not subject to the approval of Major League Baseball or its clubs.