Lindor back in Futures Game for third time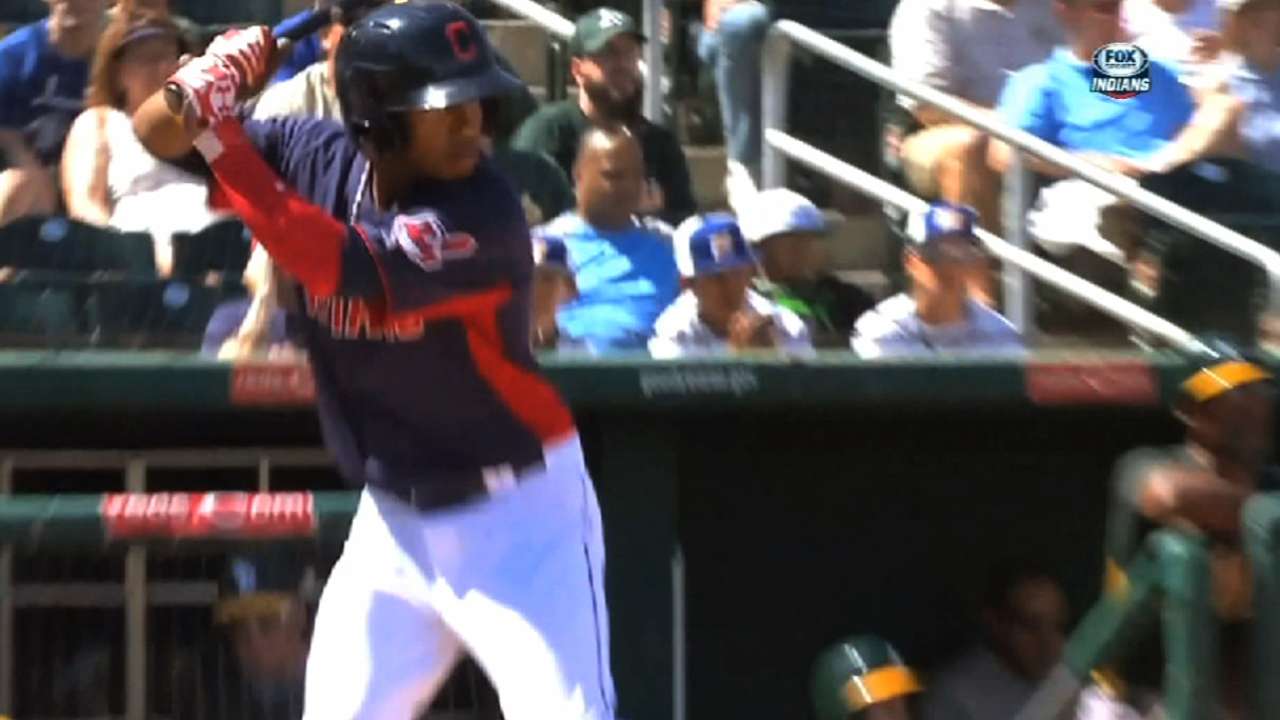 PHOENIX -- Indians prospect Francisco Lindor was named to the World roster in the 2014 SiriusXM All-Star Futures Game on Tuesday for the third time in his career.
"It's a big compliment to him that he got invited to play in that game," manager Terry Francona said.
Francona got a chance to see the 20-year-old shortstop during Spring Training, after Lindor was invited to the Major League camp.
"(There is) a lot to like," Francona said. "Good kid, young and got a lot of talent. He's trying right to ... show what he can do."
Lindor made his Futures Game debut in 2012, when he got a pinch-hit single after replacing Rangers prospect Jurickson Profar.
Lindor made the roster again in 2013, but didn't get an at-bat.
Currently playing for Double-A Akron, Lindor has a .281 batting average and a .762 on-base-plus-slugging percentage. He has 19 stolen bases and been caught seven times.
The Indians have a recent history of getting production out of middle infielders who made the Futures Game.
Second baseman Jason Kipnis made the U.S. team in 2011 and hit a home run.
Adam Lichtenstein is an associate reporter for MLB.com. This story was not subject to the approval of Major League Baseball or its clubs.