Francona loses challenge in first inning
Call at first base stands after Indians claim Santana held foot on bag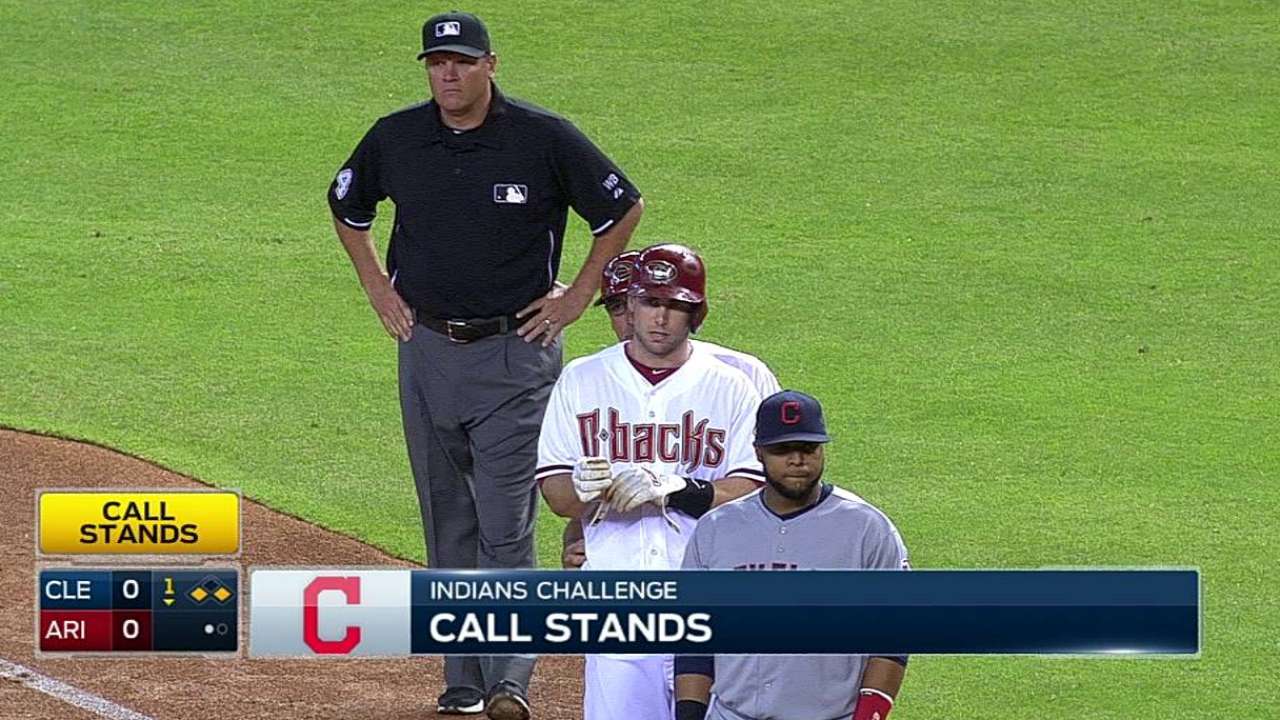 PHOENIX - Indians manager Terry Francona lost a replay challenge in the first inning of Tuesday's game against the D-backs.
With runners on first and second, D-backs first baseman Paul Goldschmidt hit a ground ball to shortstop Asdrubal Cabrera, who attempted to start a 6-4-3 double play. However, first baseman Carlos Santana's foot came off the bag when he received the throw.
Goldschmidt was called safe, and first-base umpire Chad Fairchild's call stood after the review.
One batter later, the D-backs took a 1-0 lead on a double by catcher Miguel Montero. Goldschmidt did not come around to score in the inning.
Because he lost the challenge, Francona was unable to request one in the Indians' four-run second inning when pitcher Justin Masterson appeared to be safe at first after his soft grounder to third, but was called out for the second out of the inning.
Adam Lichtenstein is an associate reporter for MLB.com. This story was not subject to the approval of Major League Baseball or its clubs.