Ailing knee to push Masterson's next start back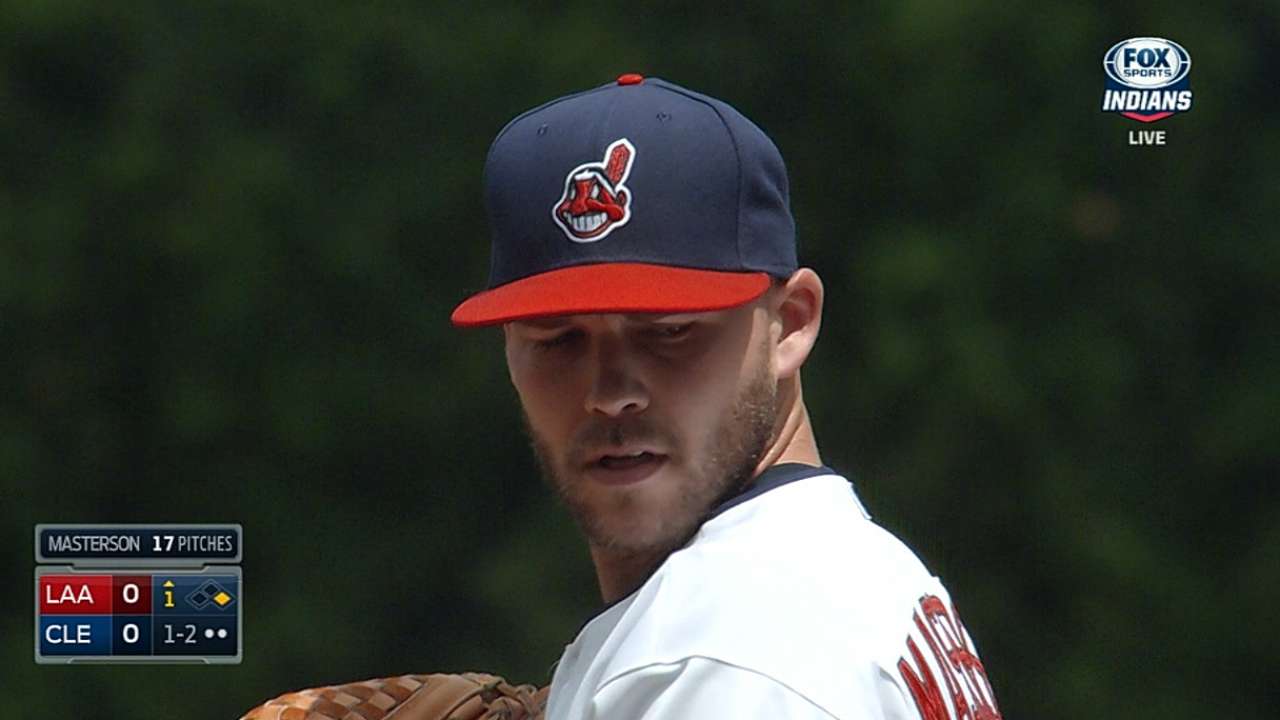 PHOENIX -- Justin Masterson, who lasted just four innings Tuesday in Arizona, will not make his next scheduled start on Sunday and instead will be pushed back at least two days by a bothersome knee.
"We're going to back Justin up a couple days," manager Terry Francona said. "His right knee is bothering him a little bit."
Masterson will throw a side session in the coming days and how that goes will determine if he pitches Tuesday against the Dodgers or is pushed back further.
"He's been pitching through it but it's hard for him to generate power [off his push-off leg]," Francona said.
Francona intimated the injury could be affecting Masterson's command more than his velocity. "His velocity has been the same the whole time," he said.
Masterson's command issues have cropped up particularly against left-handed hitters, who are batting .310 against the right-hander after posting a .248 average a year ago.
Chris Gabel is a contributor to MLB.com. This story was not subject to the approval of Major League Baseball or its clubs.