Indians option Lowe, recall Hagadone to aid 'pen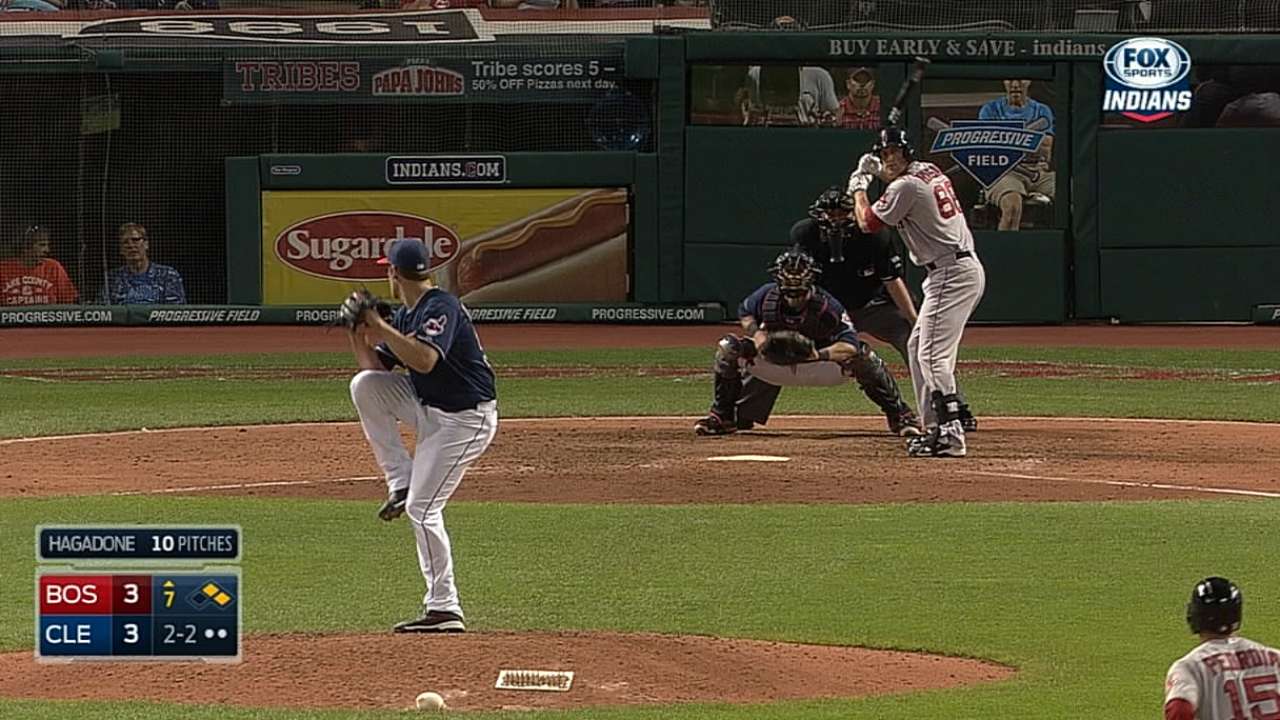 PHOENIX -- Indians manager Terry Francona said he enjoyed the strategy that went into Tuesday night's 14-inning game -- a 9-8 loss to the D-backs -- but on Wednesday came the fallout.
In addition to the extra innings, starter Justin Masterson lasted just four innings, leading to Francona using all 12 relievers for a combined 9 1/3 innings.
Right-hander Carlos Carrasco threw two innings, two days after pitching 2 2/3 innings against the Tigers.
"There will be guys down. There has to be," Francona said. "Guys just threw too much."
The Indians also summoned reinforcements. Lefty Nick Hagadone was recalled from Triple-A Columbus and Mark Lowe, who took the loss Tuesday, was optioned out.
When fellow reliever Marc Rzepczynski noticed Hagadone in the clubhouse about three hours before Wednesday's series finale, he asked, "You fresh?"
"Yeah," Hagadone replied.
"Good," Rzepczynski responded.
Of course, there never is an ideal time to play 14 innings, but Francona said it was fortunate the marathon game came between a pair of off days on Monday and Thursday. Those off days may have been the difference between the team making additional transactions beyond the Hagadone-Lowe move.
Hagadone had a 7.71 ERA in five appearances for the Indians earlier this year. He was optioned to Columbus on June 13 and made three appearances for the Clippers.
"With all the lefties in [Arizona's] lineup and in Seattle, it seemed to make sense," Francona said.
The Indians will need to make another move Sunday to bring up a starter to pitch in place of Masterson.
Chris Gabel is a contributor to MLB.com. This story was not subject to the approval of Major League Baseball or its clubs.