Salazar may be pitching for Tribe again soon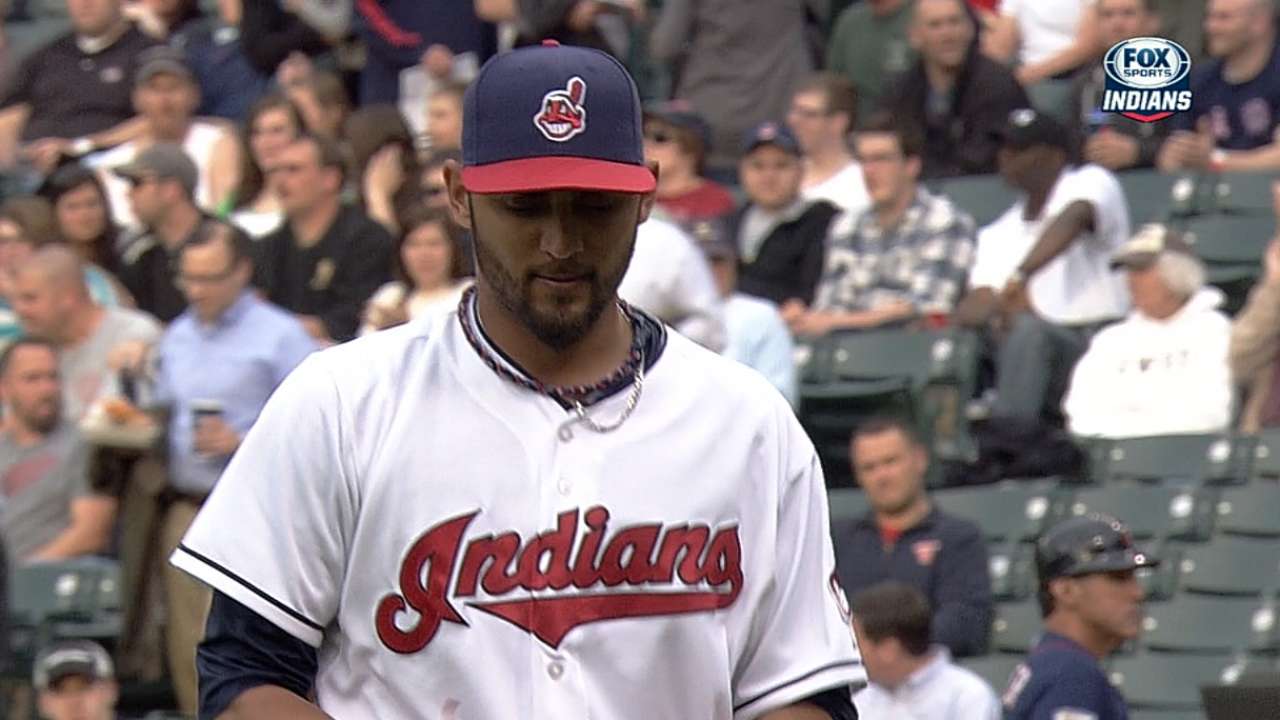 LOS ANGELES -- The Indians had high hopes for Danny Salazar when they handed him a spot in the Opening Day rotation. Salazar, who was optioned on May 16 after a 1-4 start, is currently working out some kinks at Triple-A Columbus, but Cleveland continues to believe he will impact its season.
"I think he will once he's ready," Indians pitching coach Mickey Callaway said prior to Tuesday's matchup with the Dodgers. "He's going to be able to help us out a lot -- kind of like he did last year. He's got the stuff. We're looking forward to having him back in the rotation at some point."
Last season, Salazar was stellar over 10 starts with the Tribe, striking out 65 in 52 innings while posting a 3.12 ERA and earning a start in the American League Wild Card Game. This year, the 24-year-old right-hander had a 5.53 ERA after eight starts before being sent down to the Clippers.
Salazar missed some time with a right triceps injury in the Minors, but he has been solid since coming off the disabled list. In his past four outings, the righty has posted a 3.47 ERA, 1.20 WHIP and registered 29 strikeouts against six walks in 23 1/3 innings. On Monday, Salazar struck out nine, walked one and gave up one run in 7 1/3 innings against Louisville.
"It sounded like he looked good. His [velocity] was good," Callaway said. "It looks like he's getting ready to come up here and help out. I've seen his mechanics. He's pretty much where he was last year at the end of the year. He's looking really good. That's exciting for us."
Asked if Salazar might be an option for the Indians soon, Callaway was quick to note that T.J. House has pitched well as Cleveland's fifth starter and Zach McAllister has made strides at Triple-A, too.
"The thing is we've got so many options," Callaway said. "Zach is pitching good again. T.J. has done well. It's a good problem to have."
Jordan Bastian is a reporter for MLB.com. Read his blog, Major League Bastian, and follow him on Twitter @MLBastian. This story was not subject to the approval of Major League Baseball or its clubs.