Chisenhall now officially among league leaders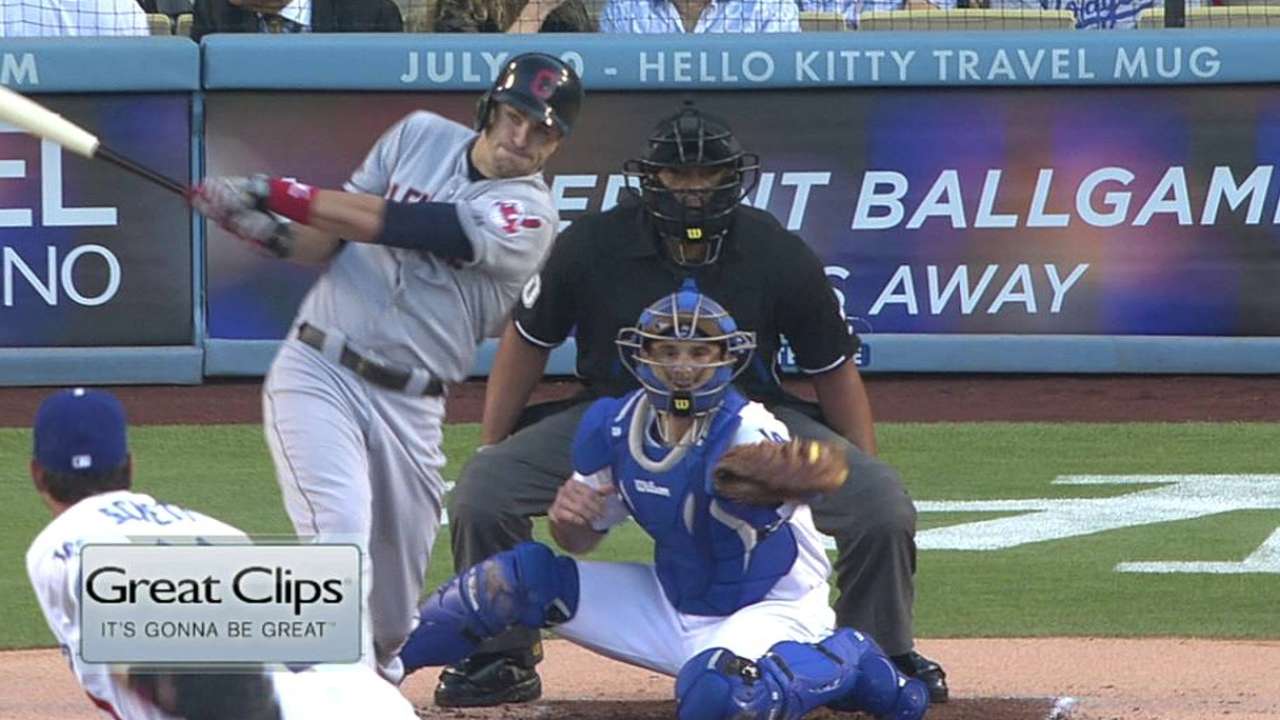 CLEVELAND -- It took nearly half a season, but Lonnie Chisenhall finally made enough plate appearances for his batting average to qualify for league-leader status.
Chisenhall crossed the threshold during the eighth inning of Wednesday's game with the Yankees. Despite hitting just .185 over his last 22 games, the Indians' third baseman entered play Thursday ranked fifth in the American League batting race with a .325 clip on the season -- an average that also was tied with Tribe teammate Michael Brantley.
After making the Opening Day roster as a utility player and starting just 13 games in the month of April, Chisenhall has played his way into an everyday role in the hot corner thanks to his penchant for making contact against both righties and, more important, left-handers. Even with the recent slump, the 25-year-old entered Thursday hitting .314 against southpaws this season, which was second only to Yan Gomes among Indians hitters.
"Last year he was given the job, kind of played his way out of it," Tribe manager Terry Francona said. "This year, he was given nothing. [Carlos] Santana did a really good job in Spring Training, but Lonnie also did a good job to the point where, even though it was repetitive, we kept him on our team, because he did such a good job.
"His work ethic was incredible, and his routines picked up and it showed on the field… Now it's kind of hard not to want him there."
Alec Shirkey is an associate reporter for MLB.com. This story was not subject to the approval of Major League Baseball or its clubs.