Sore hamstring keeps Dickerson on the bench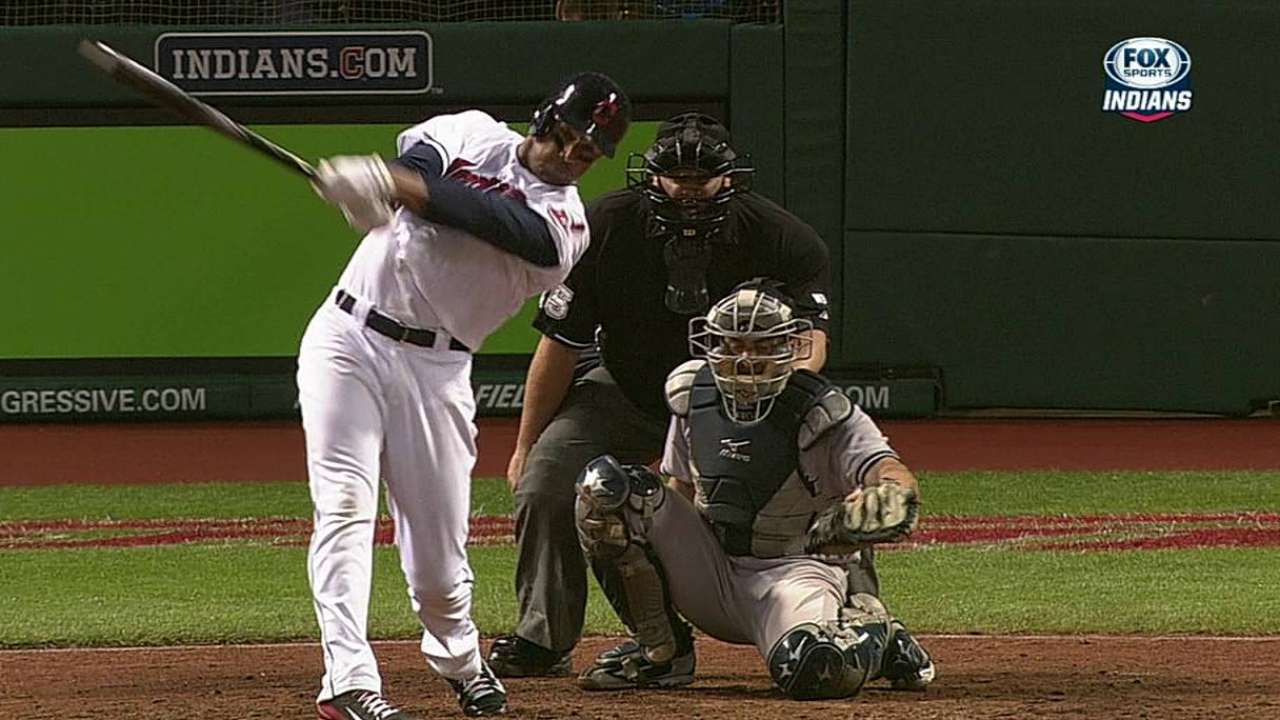 CLEVELAND -- Chris Dickerson was a late scratch from Saturday's lineup after he complained of left hamstring soreness following Friday night's game. Indians manager Terry Francona, however, does not consider the injury anything serious and even hinted that the outfielder could be available in a pinch.
"He was a little bit sore last night," Francona said. "That was one of those things where we could have held the lineup.
"He may even get in the game today."
Utility man Mike Aviles replaced Dickerson in left field and batted ninth. Aviles has played sparingly lately -- making just seven appearances since June 20 -- so the team was far from hesitant to give the 33-year-old a few at-bats before the All-Star break.
"I want Mikey to play [on Sunday], too," Francona said. "I think when Mikey plays a couple games in a row, it's really good for him. And [Ryan] Raburn this way can be available if they bring in a lefty. And he'll play tomorrow, too. So we'll cover our guys going into the break."
Dickerson has gotten off to a fast start at the plate since being acquired in a trade with the Pirates on Monday -- a move sparked by Michael Bourn suffering another hamstring injury. Dickerson has gone 8-for-17 through five games and has at least one hit in each game.
"He's done a really good job. He's been on base a ton," Francona said. "When a guy goes down and somebody fills in and gets hot, it really helps. I think it's two-fold. It's not just Dickerson, [Jason Kipnis] leading off has been just as important."
Alec Shirkey is an associate reporter for MLB.com. This story was not subject to the approval of Major League Baseball or its clubs.