Francona overwhelmed by All-Star Brantley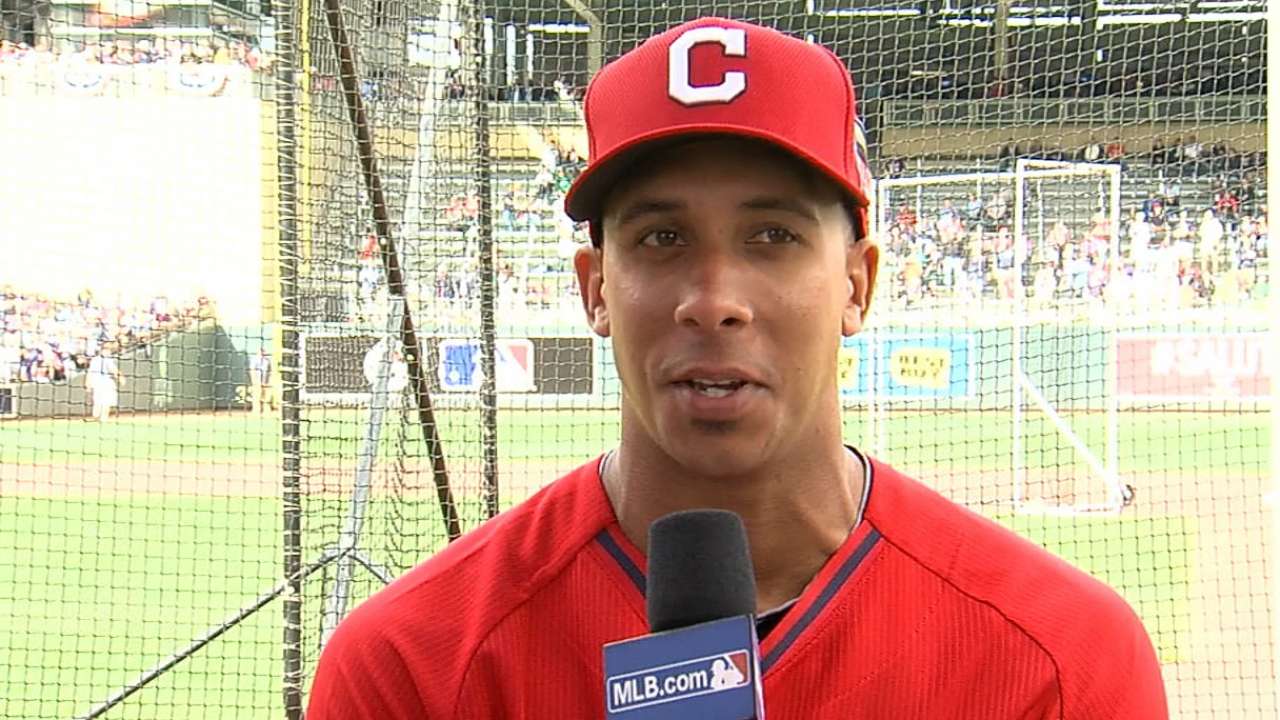 DETROIT -- Indians manager Terry Francona was thrilled to be a part of the American League coaching staff for the All-Star Game earlier this week. Rather than worrying about making managerial decisions, Francona enjoyed just soaking in all the festivities.
Francona said the best moment for him did not come during Tuesday's game, though. It came while Indians outfielder Michael Brantley -- Cleveland's lone All-Star this year -- was in the outfield during the AL's workout the day before.
"I was walking around during the workouts talking to guys," Francona said. "And Brantley was standing in center field. He was by himself and I was going to go up and talk to him and realized he was taking balls off the bat. So I went out and stood behind him. He didn't know I was there.
"I watched him for about 10 minutes. I was almost overwhelmed with pride. [Red Sox and AL manager John Farrell] told him he was going to play center and he was out there just to make sure [he was ready]. I watched him and got just an amazing feeling of pride."
Brantley entered the AL's 5-3 victory over the National League in the top of the sixth inning as a defensive replacement in center field. In the bottom of the inning, Cleveland's All-Star grounded out to second base, but it took a highlight-reel play by the Dodgers' Dee Gordon to retire Brantley at first.
"When he hit, I was almost emotional," Francona said. "Maybe I'm just getting old."
Jordan Bastian is a reporter for MLB.com. Read his blog, Major League Bastian, and follow him on Twitter @MLBastian. This story was not subject to the approval of Major League Baseball or its clubs.