Bauer turns to old-school training over break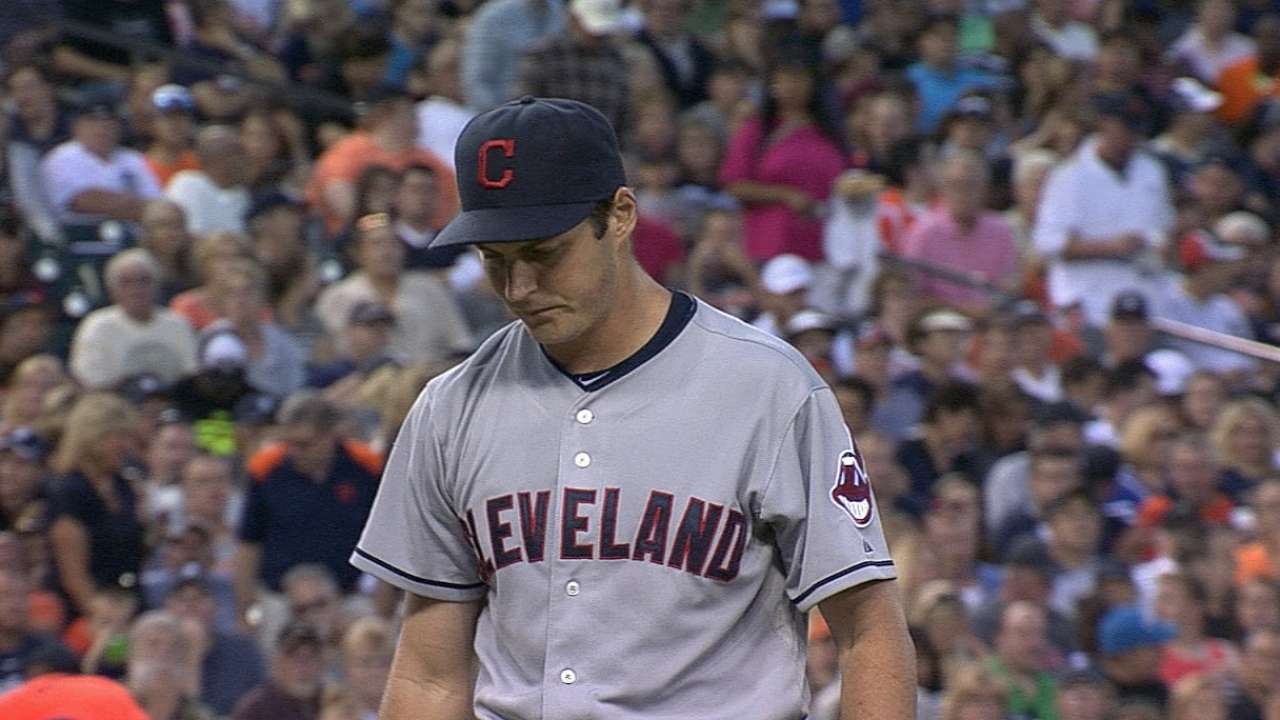 DETROIT -- The All-Star break is a time of retreat for many big league players. They might head home to relax or take their family on vacation. During this year's four-day break, Indians pitcher Trevor Bauer stayed in Cleveland and found a fence.
Bauer, who started the last game of the first half and then opened the second with a start in Detroit on Friday night, wanted to stay on his regular throwing program on Monday during the intermission. Progressive Field was unavailable for playing catch due to preparations for Friday's country music concert.
"I just found a fence," Bauer said. "I took four baseballs out there and threw them into the fence. Walked and picked them up."
The chain-link fence ran along a pool on the southern edge of Lincoln Park in Cleveland's Tremont neighborhood. Bauer simply wanted to simulate playing catch, so he turned to the method he used during his high school days. Back then, the right-hander would use the fence for his school's tennis courts.
"I didn't have some tennis instructor trying to steal my baseballs [this time]," Bauer said.
Bauer was unable to warm up on the field at the Tribe's ballpark on Wednesday, so the pitcher did his workout and mound session in the team's bullpen. Bauer overcame the unconventional conditions on Friday, when he held Detroit to three runs over six innings en route to the first road victory of his career.
"I'm usually able to find a way to navigate through things," said Bauer, who admittedly fought command issues. "It's very rare that a start spirals out of control for me. So, I'll take it on a night that I don't feel good, for sure, especially six innings, three runs and the team comes up huge [with seven runs] in the seventh like that. It was good."
Jordan Bastian is a reporter for MLB.com. Read his blog, Major League Bastian, and follow him on Twitter @MLBastian. This story was not subject to the approval of Major League Baseball or its clubs.