Masterson to make another rehab start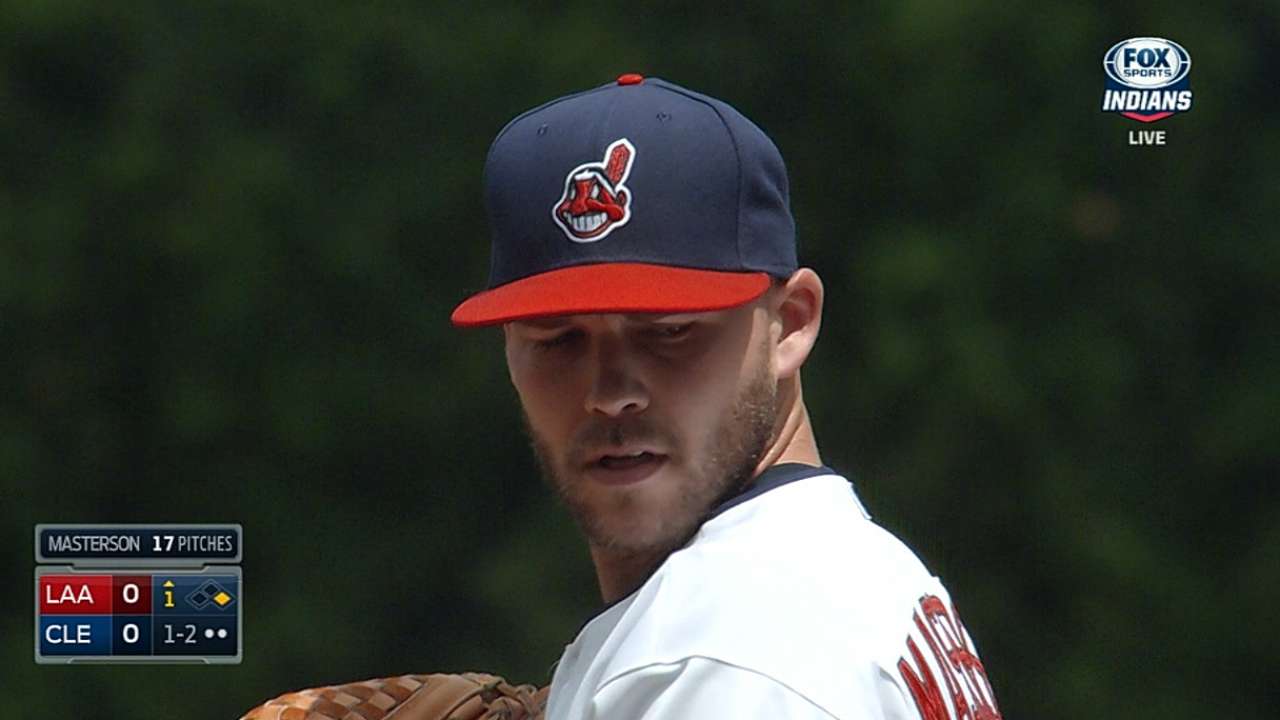 MINNEAPOLIS -- Justin Masterson is going to make one more start at Triple-A Columbus before returning to the Indians.
The 29-year-old righty is on the 15-day DL with a right knee injury, and he made a five-inning start with Columbus on Sunday night. But while the Indians hoped he might be ready to return on Friday, manager Terry Francona said Masterson needs one more outing in the Minors.
"I think he probably wanted to come back and pitch," Francona said. "But I think we all thought one more start would be beneficial."
In the meantime, Friday's start is somewhat up for grabs. Josh Tomlin, who allowed four earned runs over 4 1/3 innings on Sunday at Detroit -- will likely get another chance. But Zach McAllister, currently in Columbus, is another option.
The only certainty is that it won't be Masterson, who will fly into Minneapolis to spend time working with pitching coach Mickey Callaway before returning to pitch for Columbus on Friday.
Alex M. Smith is an associate reporter for MLB.com. This story was not subject to the approval of Major League Baseball or its clubs.