Asdrubal day to day due to back issue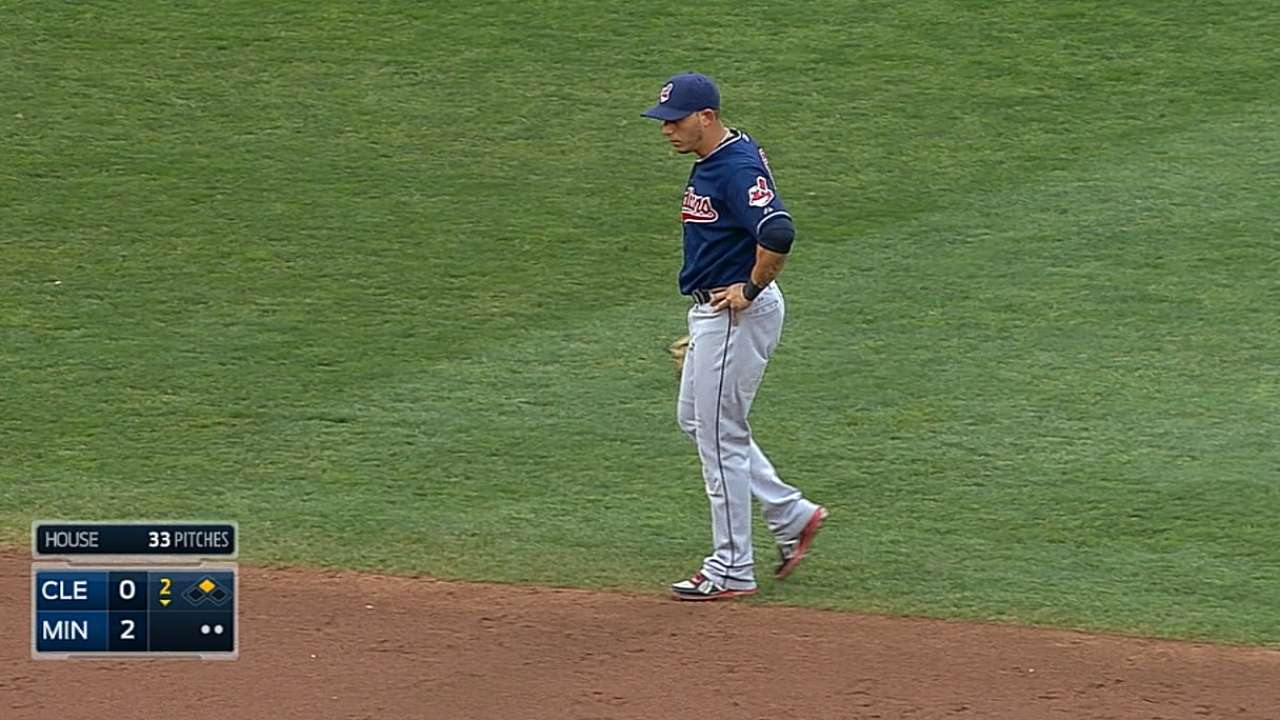 MINNEAPOLIS -- Indians manager Terry Francona described Asdrubal Cabrera's lower back as locked up on Tuesday, the night after Cabrera suffered spasms in the second inning of a 4-3 loss.
"He's pretty locked up," Francona said. "So we're gonna try to let him get in the training room, let them work on him, and hope it just kinda starts to loosen up. Because once it loosens up, the hope is, he'll be just fine."
Cabrera -- hitting .247 in 94 games this season -- is still day to day, but there's a chance the injury could last longer than the team hopes.
"If it persists, then we'll look into getting some help here," Francona said. "But I think we'd like him to get through tonight, and let him get a chance to let this thing calm down.
"I really don't think it's a DL thing. When I said, 'Get some help,' we could maybe do something else. It's hard for the trainers, because the first 24 hours, they're just trying to calm it down."
The temporary replacement at short will be Mike Aviles, who made only his seventh start at the position this season on Tuesday. Francona praised Aviles' ability to move all over the field.
"I've had people say he swings at too many pitches, or he doesn't walk enough," Francona said. "But there's so many things he does do. He plays left, right and center, second, third and short, and he plays 'em all professionally. So I think if you look at what he does do, it's very valuable to what we're doing."
Alex M. Smith is an associate reporter for MLB.com. Follow him on Twitter @asmiff. This story was not subject to the approval of Major League Baseball or its clubs.