Indians option Lee to Triple-A Columbus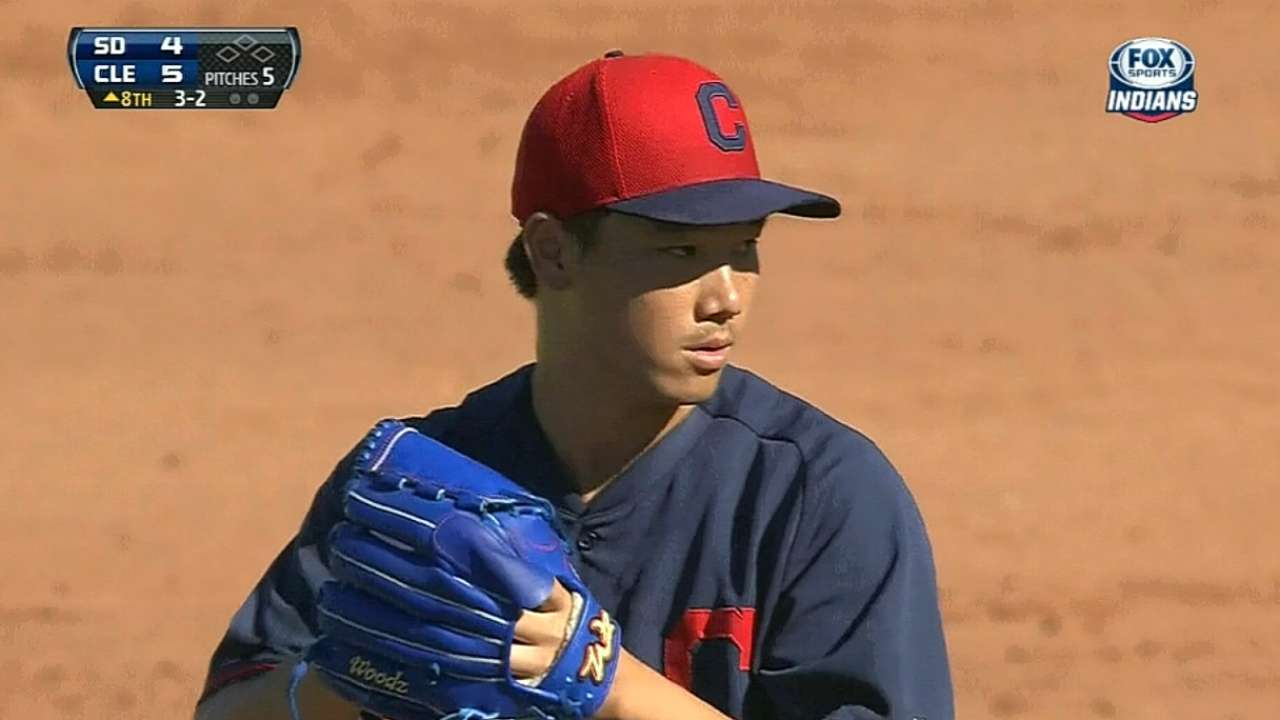 MINNEAPOLIS -- The Indians made starter Danny Salazar's addition to the 25-man roster official on Tuesday, and reliever C.C. Lee was optioned to Triple-A Columbus as a result.
Lee, who was sent down in May and called back up in July, has made 15 appearances this season, giving up six earned runs in 12 2/3 innings. Manager Terry Francona said that the 27-year-old still has a bright future, but that Tommy John surgery in 2012 altered his progression.
"That kind of derailed his development," Francona said. "But he's a kid that at every level, he has to get his feet wet. And once he gets his feet wet and knows he belongs, he starts to really get after it."
Francona said Lee needs to improve his slider while down in the Minors.
"I still don't think we're seeing the slider that guys saw before, and when that fully comes back, man, he's a weapon because he's just so tough on righties," Francona said. "With his velocity and breaking ball, we should be able to let him face lefties, too. Not the majority of lefties, but if you have two righties and a lefty, he'll be just fine.
"It's still not a bad pitch, but it doesn't quite have the bite where you can wrap it around a left-handed hitter's back foot. He's just not quite able to get it there yet. But that'll come. There's just so much to like about him. We think his future is so bright."
Alex M. Smith is an associate reporter for MLB.com. Follow him on Twitter @asmiff. This story was not subject to the approval of Major League Baseball or its clubs.