Francona: Masterson returning to form as good as trade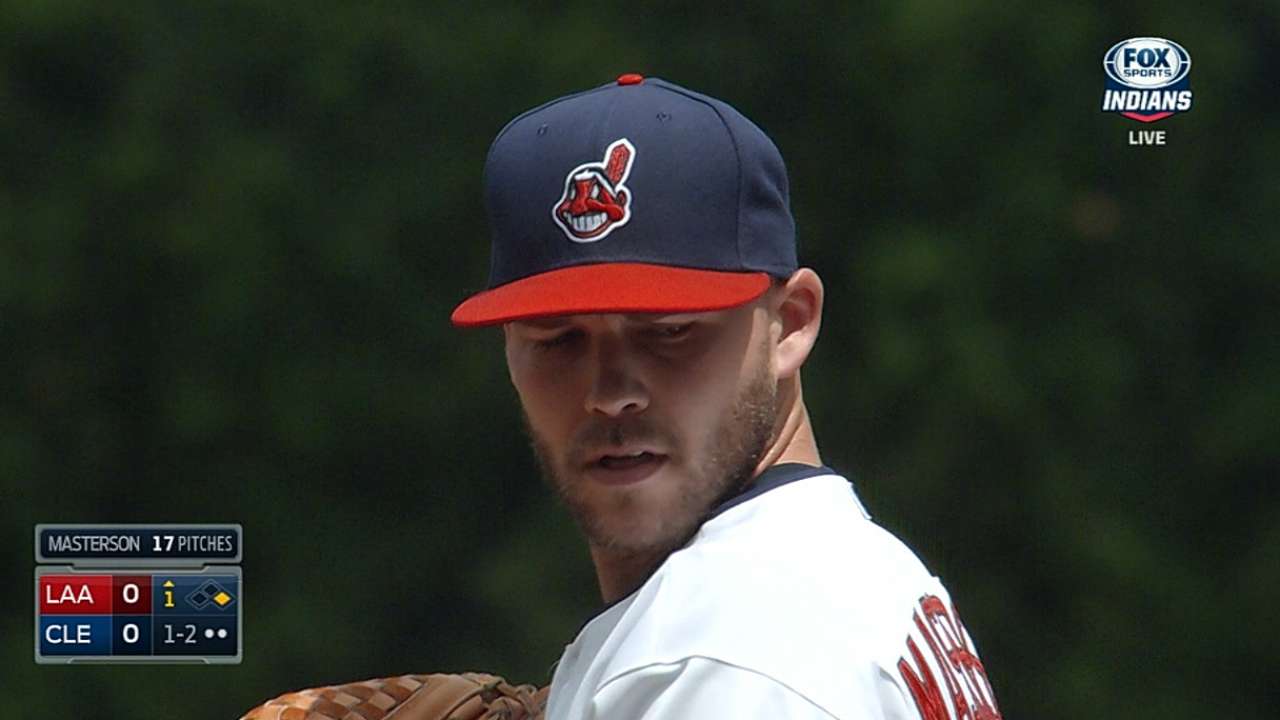 KANSAS CITY -- The Indians believe that a having a healthy Justin Masterson for the final two months of the season could have a similar impact as adding an arm via a trade.
Masterson, who was Cleveland's Opening Day starter for the third year in a row this season, is currently on the 15-day disabled list with a right knee issue. The big right-hander will make a second Minor League rehab start for Triple-A Columbus on Friday.
Indians manager Terry Francona was asked on Thursday what he can expect from Masterson once the sinkerballer returns, possibly after Friday's rehab start.
"The best would be for him to get hot, and what a kick in the pants that would be for us," Francona said. "What a boost. Because he has that ability -- we all know it -- and we've seen bits and pieces. We just haven't seen him really put it together too much. If he was able to get hot, that would be such a pickup for us.
"I mean, you think back to what he did for us [last season] and what he means to us. It'd almost be like making a trade. The first half's been so tough for him. That'd be really exciting."
Through 19 starts this season -- his last coming on July 7 -- Masterson has gone 4-6 with a 5.51 ERA with 93 strikeouts and 56 walks in 98 innings. As a first-time American League All-Star in 2013, the righty won 14 games, posted a 3.45 ERA and piled up 195 strikeouts in 193 innings.
In a Minor League outing for Columbus on Sunday, Masterson logged five innings and gave up two runs on five hits with six strikeouts and two walks. In his start on Friday, Masterson will not face any kind of pitch limit.
"We want to get him a little further into the game," Francona said. "We told him, we said, 'Hey, go treat this like a big game. Get after it a little bit.' I think that'd be good for him, to kind of just get after it, let it fly, and just see how far he can carry that into the game."
Jordan Bastian is a reporter for MLB.com. Read his blog, Major League Bastian, and follow him on Twitter @MLBastian. This story was not subject to the approval of Major League Baseball or its clubs.