Kipnis gets break for series finale against KC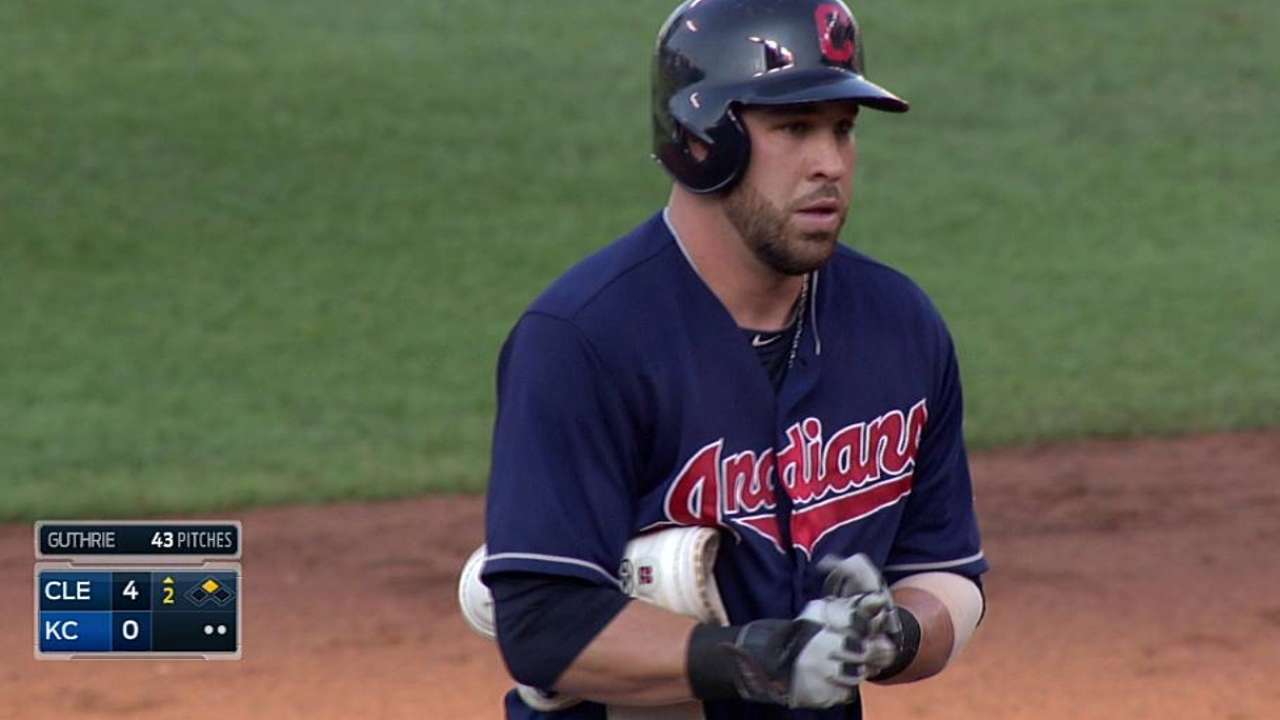 KANSAS CITY -- Indians manager Terry Francona worked with second baseman Jason Kipnis on scheduling a day off during this road trip. With an off-day on Monday, they decided Sunday's game was an opportune time to give Kipnis a break.
Kipnis has been mired in a brief slump on the three-city road trip and acknowledged recently that he remains somewhat limited by the right oblique injury that sent him to the disabled list in early May. Francona said the issue is not severe, but it has probably taken a toll on the second baseman's production at the plate.
"I don't think he's in pain," Francona said on Sunday. "I do think there's been balls that he usually gets to hitting-wise that he has either fouled them or swung through them. I think he's frustrated, which I totally get. But, like good players, they play. I'm not sure you can always be 100 percent, or we'd never have a team.
"I think he's not quite been [himself], and I understand it, but from where I sit, you appreciate he's giving it everything he has. That's probably why I'm quick to defend guys, because I think more guys are probably banged up then [people know]."
Entering Sunday's contest in Kansas City, the 27-year-old Kipnis was bating .247 with five home runs, 15 stolen bases, 21 extra-base hits, 33 RBIs and 39 runs scored through 78 games. He was hitting .129 (4-for-31) in his past eight games after going 4-for-10 in the first two games of the road trip in Detroit.
"I just think it'll do him some good," Francona said of giving Kipnis some rest. "Guys play and they figure out a way to play, but sometimes it hurts your production."
Jordan Bastian is a reporter for MLB.com. Read his blog, Major League Bastian, and follow him on Twitter @MLBastian. This story was not subject to the approval of Major League Baseball or its clubs.