Dickerson day to day with knee discomfort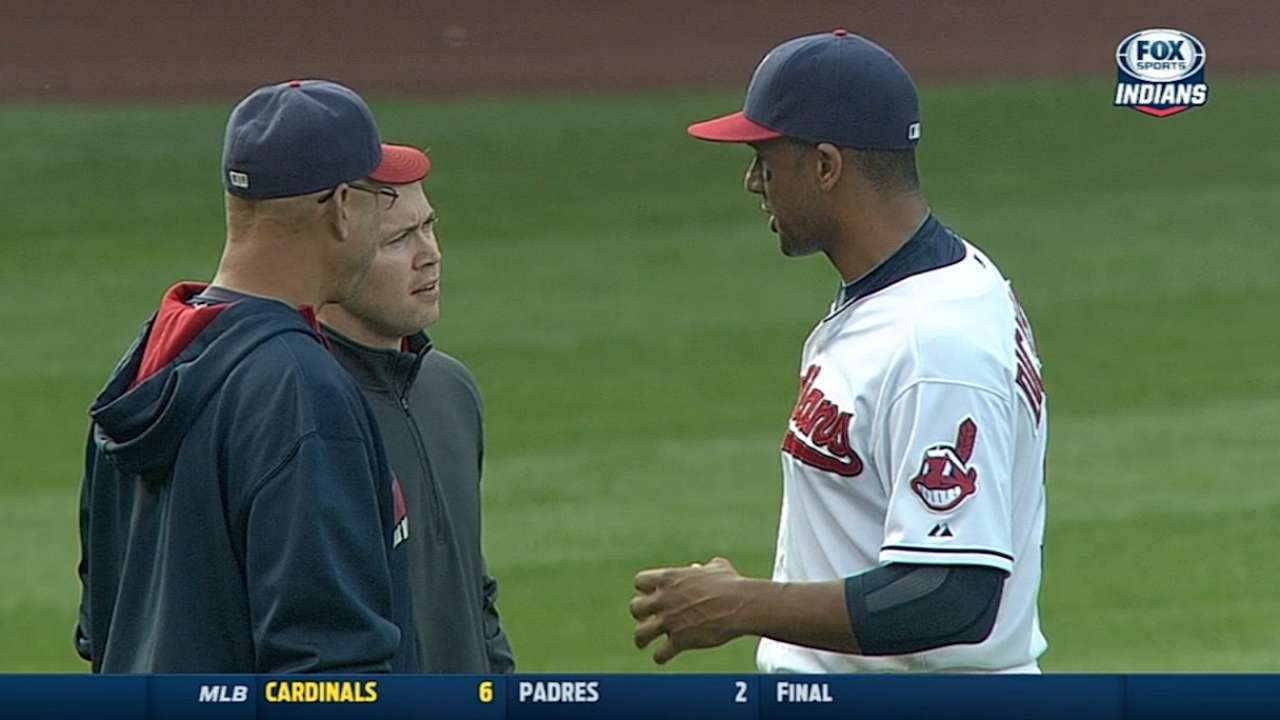 CLEVELAND -- Tribe left fielder Chris Dickerson, who is day to day with left knee discomfort, was not in the lineup for Friday night's series opener vs. the Rangers.
Dickerson was removed from Thursday's game against Seattle after he came up limping while trying to field a Kendrys Morales double off the wall in the second inning. Dickerson finished out the frame but was later replaced by Mike Aviles in left field.
Manager Terry Francona said Dickerson's knee initially began bothering him after Wednesday's contest, when he made an impressive diving catch in left field.
"He said it didn't start hurting until he came in, and he said as he got closer to the game [on Thursday], it became worse and worse. I'm sure that [Morales double] didn't help," Francona said. "So he came in, they tried to stretch him and he couldn't get it going. We got him in here early, got him worked on, he'll continue to get treatment."
Francona added that the team believes Dickerson, batting .300 in 19 games since being acquired from the Pirates, could be back in the lineup as soon as Saturday.
With Dickerson unavailable for the time being, the Indians recalled Tyler Holt from Triple-A Columbus as insurance for their banged-up outfield. Holt fills the roster spot cleared by Zach McAllister's return to the Minors.
The move marks Holt's second stint with the Indians this season after he made his Major League debut with a defensive appearance on July 6. The 25-year-old outfielder was hitting .317 with a .425 on-base percentage and 19 stolen bases through 57 games with Columbus this season.
Alec Shirkey is an associate reporter for MLB.com. This story was not subject to the approval of Major League Baseball or its clubs.