Tribe recalls lefty House, options Adams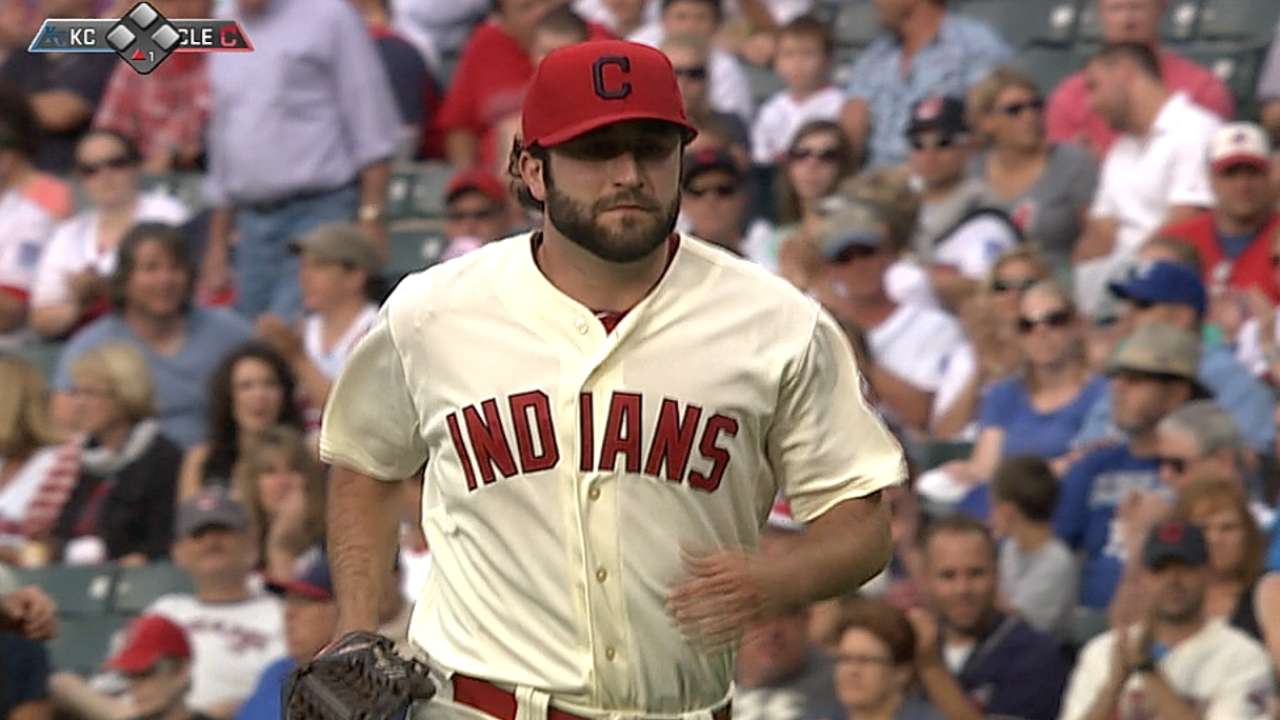 CLEVELAND -- As expected, the Indians recalled left-hander T.J. House from Triple-A Columbus on Saturday ahead of his scheduled start against the Rangers. The club optioned righty Austin Adams to the same affiliate so that House could be added to the active roster, thereby scaling the bullpen down to eight relievers.
Adams, 27, worked 1 1/3 scoreless innings on Friday night, which was his only appearance with the big league club since being recalled on July 26. He had his first two Major League appearances in a stint with Cleveland last month but has otherwise spent most of the season with Columbus, where he's posted a 2.28 ERA and thrown 40 strikeouts.
Though Adams wound up the odd man out, the Indians emphasized that he should contribute again in the near future -- possibly sooner rather than later.
"We called up Austin the other day knowing that it'd probably be a couple days," Tribe manager Terry Francona said. "The reason being, every time we're able to call up a guy like Austin, it's like putting experience in the bank. He got to pitch last night, which is great. He goes down, but he's a smart enough kid to know that we view him as part of our future. Sometimes the future can be pretty quick depending on circumstances."
The 24-year-old House owns a 4.50 ERA through 10 appearances with the Tribe this season, three of which have been quality starts. The young southpaw has spent the past two months as the member of a rotation within the rotation, flip-flopping between Columbus and the Majors so that the Indians can periodically add an extra arm to their bullpen.
"We've changed from time to time this year," Francona said. "Our bullpen innings are among the league leaders. As opposed to letting that derail us, we need to make some adjustments."
By taking this approach, the Indians also become more flexible in their ability to send a struggling starter to the Minors for one or two starts, as they did with Josh Tomlin last week.
"We have some youth in our rotation right now," Francona said. "Sometimes when guys have options, it either helps us, or somebody else within our rotation. So we feel the need to do that."
Alec Shirkey is an associate reporter for MLB.com. This story was not subject to the approval of Major League Baseball or its clubs.