Dickerson still out with left knee injury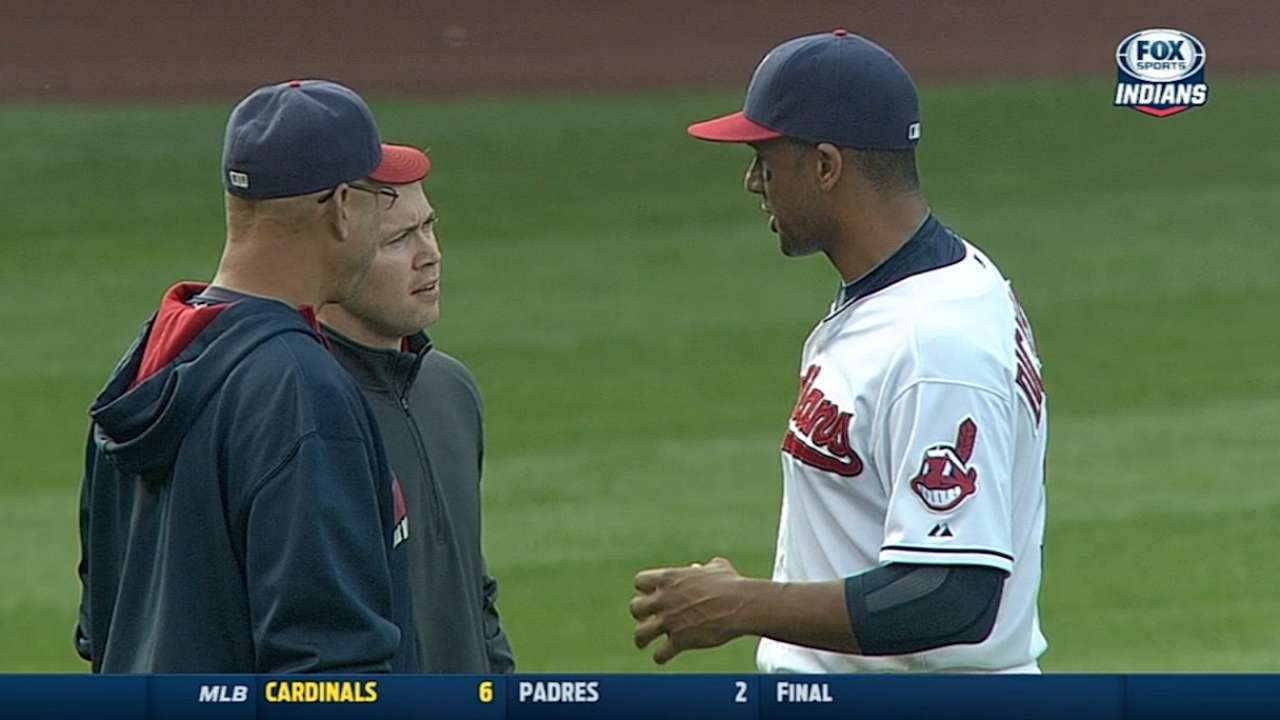 CLEVELAND -- Chris Dickerson was absent from the Tribe lineup for the second day in a row due to lingering discomfort and minor swelling in his left knee.
Dickerson suffered the injury while making a diving catch during Wednesday's tilt with the Mariners and felt pain in the knee after game. The outfielder tried to play through the pain on Thursday before being removed in the third inning, and he has since taken part in a wide variety of rehab-related activities, including multiple rounds of electrotherapy.
"What haven't we done?" Dickerson said. "Pool workout, ice, electric stim, another type of electric stim, going home and doing more electric stim. Anti-inflammatories. The whole was just trying to get all the swelling out."
Indians manager Terry Francona believes that he could use Dickerson off the bench on Saturday night if his team is in a pinch, but added that Sunday is a more likely return date for the 32-year-old.
"He's just having a tough time getting to extension," Francona said. "Normally that does come with swelling, but there's minimal swelling in there. They've been treating him like crazy."
Dickerson is hitting .300/.375/.460 in 19 games with the Tribe this season.
Alec Shirkey is an associate reporter for MLB.com. This story was not subject to the approval of Major League Baseball or its clubs.