Ailing Gomes pinch-hits, stays in lineup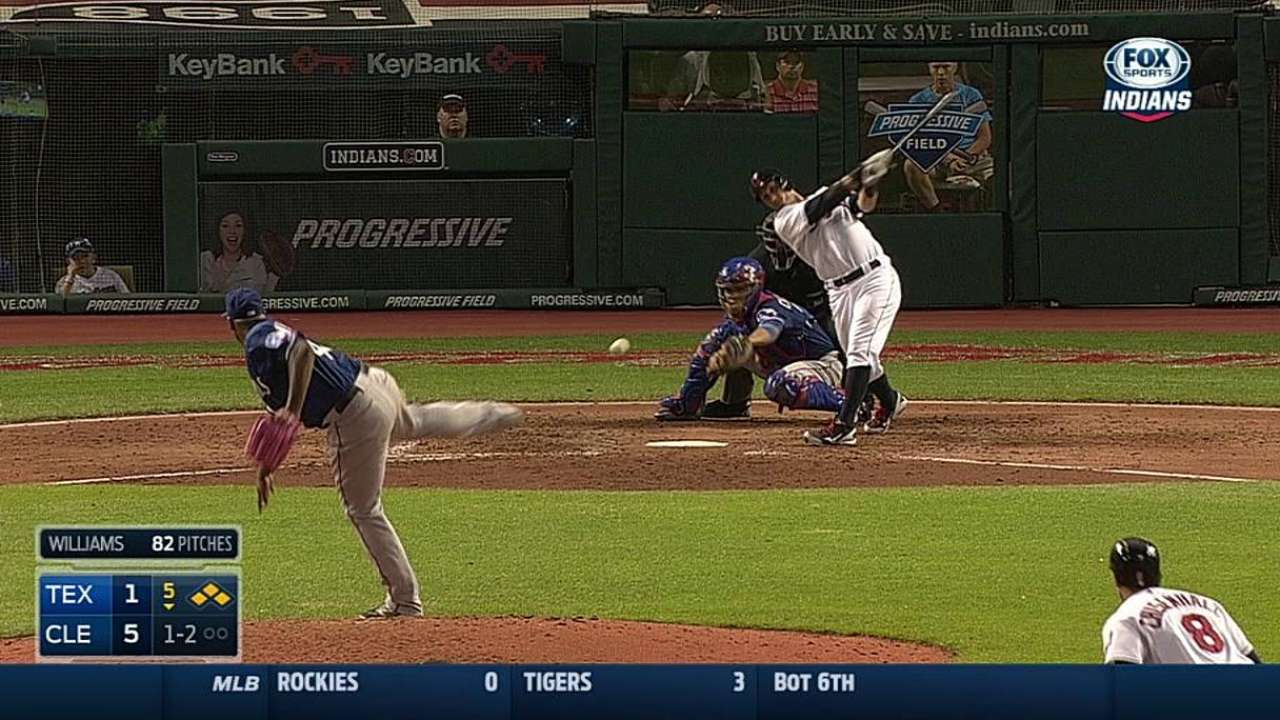 CLEVELAND -- Yan Gomes was out of the Indians' starting lineup for the second day in a row due to neck stiffness on Sunday, giving first-year man Roberto Perez the starting nod at catcher in his place. By the ninth inning of Sunday's game, however, he was feeling well enough to pinch-hit for Perez.
"We were going to hit him in the at-bat before if somebody got on," Tribe manager Terry Francona said.
Gomes collected a two-out single and then stayed in for the remainder of the game. The Brazilian-born backstop is hitting .283 with 14 home runs on the year and has appeared in 96 of the Tribe's 111 games.
Francona revealed that Gomes began experiencing discomfort on Friday, when he was removed in the sixth inning of the Tribe's blowout 12-2 win over the Rangers.
"Last night was a day off, which he knew he was going to get," Francona said before Sunday's game. "The idea when you give a guy a day off is to feel good physically and he comes back and he's battling his neck. I just don't know if that makes sense."
Alec Shirkey is an associate reporter for MLB.com. This story was not subject to the approval of Major League Baseball or its clubs.