Rzepczynski taking part in Big League Impact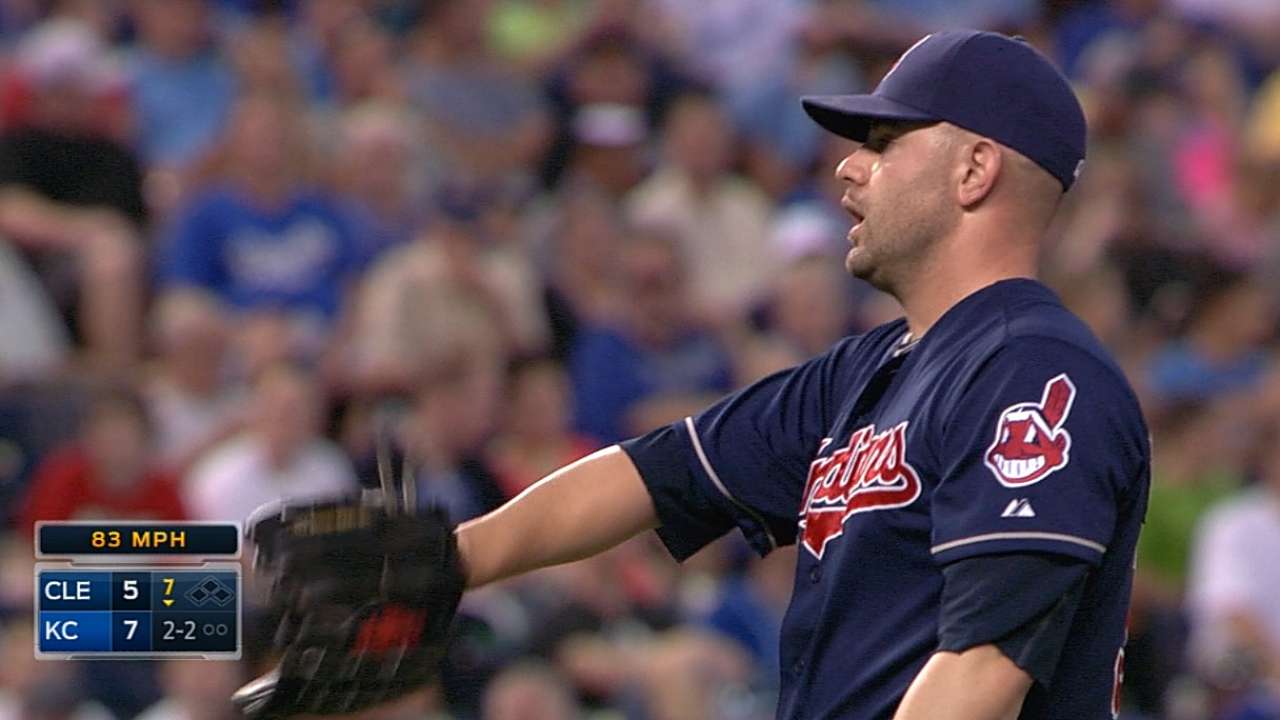 CINCINNATI -- Marc Rzepczynski has yet to come up with a name for his fantasy football team, but the Indians' reliever is looking forward to taking on some teammates and fans in Cleveland's charity league this fall.
On Wednesday, the Indians announced that Rzepczynski will lead a unique initiative called "Tackle the Tribe," which will pit a select number of fans against the pitcher, along with Michael Brantley, Jason Kipnis, Bryan Shaw and Scott Atchison, in a fantasy football league during the upcoming NFL season.
"Obviously, it's for a good cause and it's fun, too," said Rzepczynski, who plans on being in four leagues this year. "You get a chance to interact with the fans and, at the same time, I love playing fantasy football. I'm not very good at it, but I love playing it."
Participants -- which can include one co-manager -- in "Tackle the Tribe" will make a one-time donation of $2,000 and will be able to take part in a draft day experience on Aug. 23 at Progressive Field. The draft event will feature a live moderated fantasy football draft with the players and some unannounced guests at the Terrace Club Pub at Cleveland's home ballpark.
The league members will also be given a behind-the-scenes tour of the stadium, VIP access to batting practice and a ticket in the Champions Suite for the game against the Astros on the day of the draft.
Proceeds for the league will benefit the Greater Cleveland Foodbank, Cleveland Indians Charities and Big League Impact Basic Needs Initative, which has helped host similar fantasy football leagues in multiple MLB cities.
"I think all around it should be a good time," Rzepczynski said. "Hopefully, we get some guys to come out and I think it's going to fun at draft time, getting together, and the fans interacting with us then and in the offseason, too."
Jordan Bastian is a reporter for MLB.com. Read his blog, Major League Bastian, and follow him on Twitter @MLBastian. This story was not subject to the approval of Major League Baseball or its clubs.