Holt optioned to make room for starter Salazar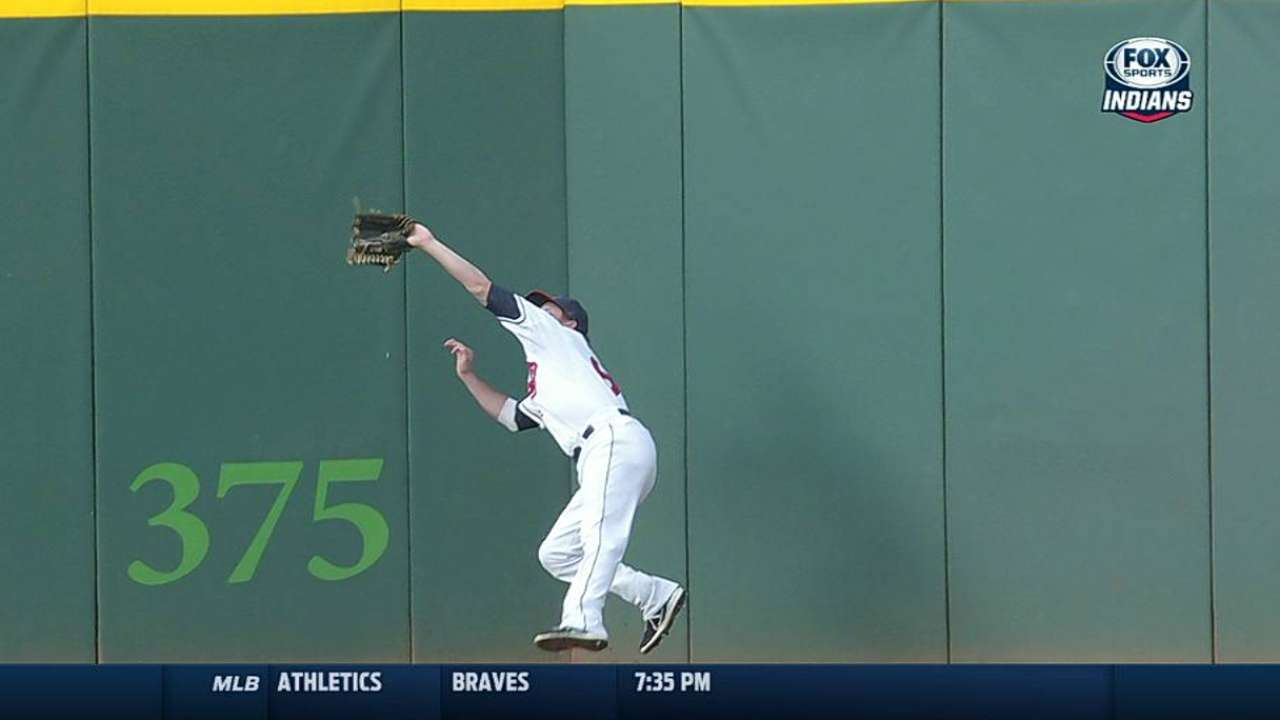 CLEVELAND -- The Indians expect Tyler Holt to be back in the big leagues before this season is complete. That was the message that manager Terry Francona delivered to the young outfielder when informing him that he was heading back to Triple-A Columbus.
Prior to Sunday's series finale against the Orioles, Cleveland optioned Holt back to Columbus in order to recall right-hander Danny Salazar from Triple-A to start against Baltimore. Francona detailed the team's decision to Holt late Saturday night.
"We explained to him last night, this is not an indictment on his play," Francona said on Sunday morning. "He actually played really well. It's just, when you have options, you just try to make organizational decisions. And he'll be back."
Holt would seem to be a prime candidate to return after rosters expand on Sept. 1.
"Or before then. Who knows?" Francona said. "And he gets it. And that's our obligation to explain to guys, so they don't get frustrated. This kid, if you take a look last year at this time and now, I just think it's a good thing, and his career is on the upswing."
In 97 games between Double-A Akron and Columbus this season, the 25-year-old Holt has turned in a .306/.419/.384 slash line to go along with 22 extra-base hits, 29 RBIs, 31 stolen bases, 66 walks and 73 runs scored. In his six games in the big leagues (split between three stints with the Tribe), Holt hit .385 in 13 at-bats.
"We got to play him a little bit, which was nice," Francona said. "I think all the things that the guys in player development said really are true. He's a kid that's kind of gone level to level, and a kid that coaching staffs like, because he plays so hard and is such a good teammate.
"It's not an easy thing for a young kid to come up and impact a team in the middle of the year, and he had a really good way of doing that. When you call up young kids in the middle of the season and their enthusiasm plays up, it's really fun to watch."
Jordan Bastian is a reporter for MLB.com. Read his blog, Major League Bastian, and follow him on Twitter @MLBastian. This story was not subject to the approval of Major League Baseball or its clubs.