Carrasco thriving since rejoining starting rotation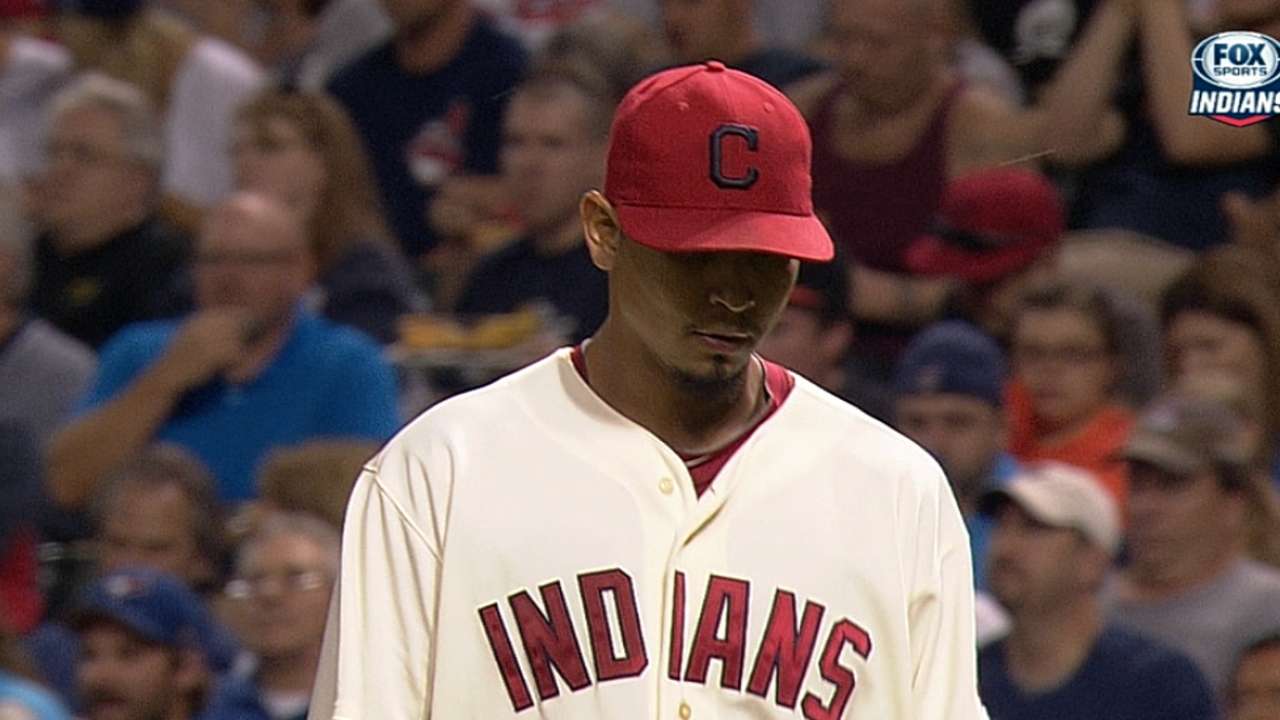 CLEVELAND -- The Indians' decision to pull Carlos Carrasco out of the bullpen and put him in the rotation last week was a necessary step at the time. Though it seemed like a temporary move, Carrasco has since earned an opportunity to stick in the starting staff for the forseeable future.
In his two starts back in the rotation, Carrasco has turned in 12 scoreless innings in back-to-back wins over the Yankees and Orioles, handling the increased pitch volume with apparent ease. In his two victories combined, the right-hander has issued no walks, scattered just five hits and piled up nine strikeouts.
"We wanted him to succeed, or we wouldn't have done it," Indians manager Terry Francona said of putting Carrasco back in the rotation. "But I think we did it at a time where we thought we could manage it also. Like we've talked about, it's not the easiest thing to do in the middle of a season, but with the days off we had, and the way he's pitched, it's really worked out well.
"It's given us a shot in the arm, and we haven't killed our bullpen. He's got to feel pretty good about himself."
Dating back to April 30, following four forgettable starts in early April, Carrasco has turned in a 1.80 ERA with 48 strikeouts, nine walks and a .198 opponents' average across 55 innings (28 games, including the two starts). Given the routine and comfort zone that Carrasco established in a relief role, the pitcher worked exclusively out of the stretch in his past two starts.
Francona likes that approach from Carrasco, who has tried to maintain the same mentality and style in his two starts as he had in the bullpen.
"I don't know that that just changes everything," Francona said of Carrasco working out of the stretch. "I just think that's part of what he was doing in the bullpen, and he was pitching really well. So I don't see the big deal. OK, you're a starter, but if you're more comfortable, there's less moving parts."
Jordan Bastian is a reporter for MLB.com. Read his blog, Major League Bastian, and follow him on Twitter @MLBastian. This story was not subject to the approval of Major League Baseball or its clubs.