Francona gives Brantley some well-deserved rest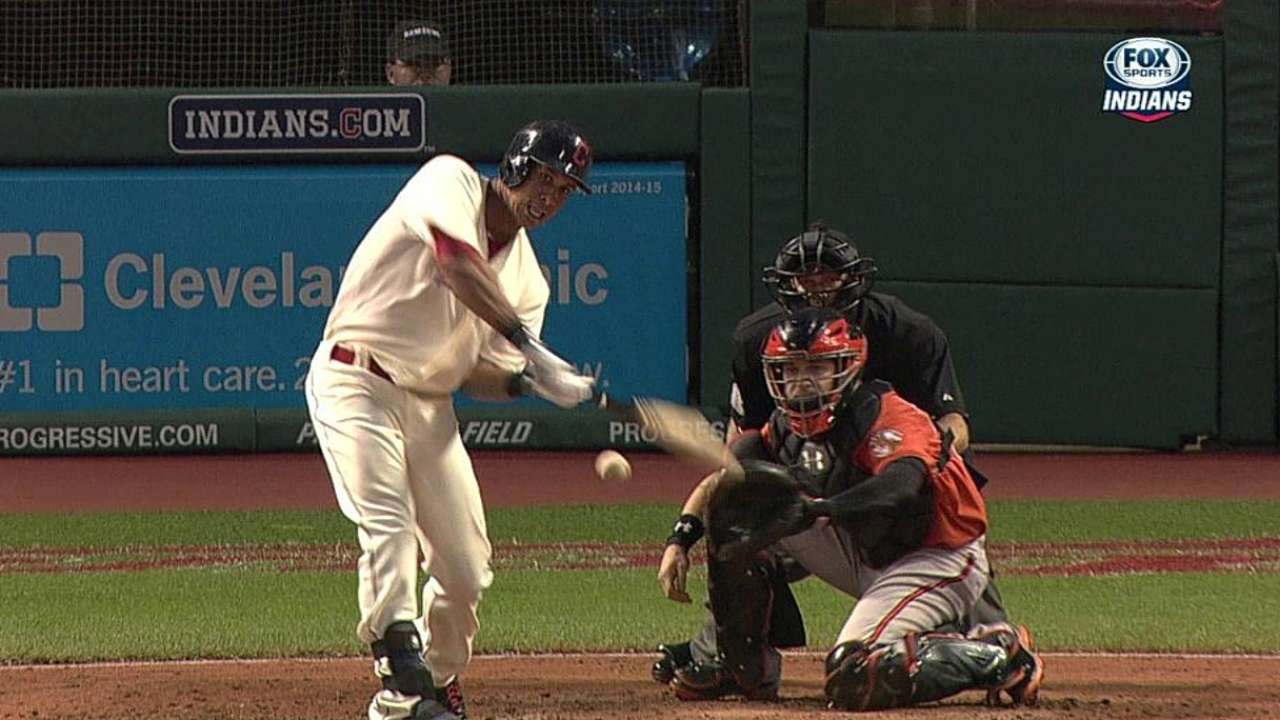 CLEVELAND -- If he were managing with his heart, Terry Francona would have left outfielder Michael Brantley's name in the starting lineup on Sunday. Cleveland's manager opted instead to go by what he has seen of late, and that led him to give Brantley a much-needed day off against Houston.
Francona expected to hear about it from some upset Tribe fans.
"[For] the people that send me the mail," Francona said, "I have thought this through."
Brantley was Cleveland's lone All-Star this summer, and has been unquestionably the most steady performer in the team's lineup all year. The outfielder dealt with leg soreness earlier this month, though, and has lagged in the batter's box over the past week.
Combined with Monday's off-day, the timing gives Brantley two days to rest and reset.
"I thought he needed it," Francona said. "That's a hard one for me, because he's so good. But I think you can make a mistake when you want a guy to desperately play because he's good, when you know darn right a day off would be in his best interest. That's kind of how I feel."
Through 123 games, Brantley has hit .311/.370/.499 with 18 home runs, 32 doubles, 80 RBIs, 15 stolen bases, 78 runs and nearly as many walks (42) as strikeouts (45). After beginning August with a .396 (19-for-48) showing in his first 12 games, Brantley has slumped to the tune of an .077 (2-for-26) average in his last seven games, entering Sunday.
Francona feels it is simply a normal skid within a long season.
"I just don't know that you can hit the ball hard all the time," Francona said. "I think during the season you go through periods where, like in Minnesota [earlier this week], he took several good swings and fouled balls back. He just missed them. And then once you sometimes miss your pitch, then you're kind of in the hole."
In four of five games from Aug. 8-13, Francona used Brantley as a designated hitter to help the outfielder rest his sore legs. The manager does not think that is still much of an issue, right now.
"I think he's doing better," Francona said, "because we've asked him a number of times if he wanted to DH, and he goes, 'No, I'm OK to play the outfield.'"
Jordan Bastian is a reporter for MLB.com. Read his blog, Major League Bastian, and follow him on Twitter @MLBastian. This story was not subject to the approval of Major League Baseball or its clubs.