Tribe starting growing trend with mustaches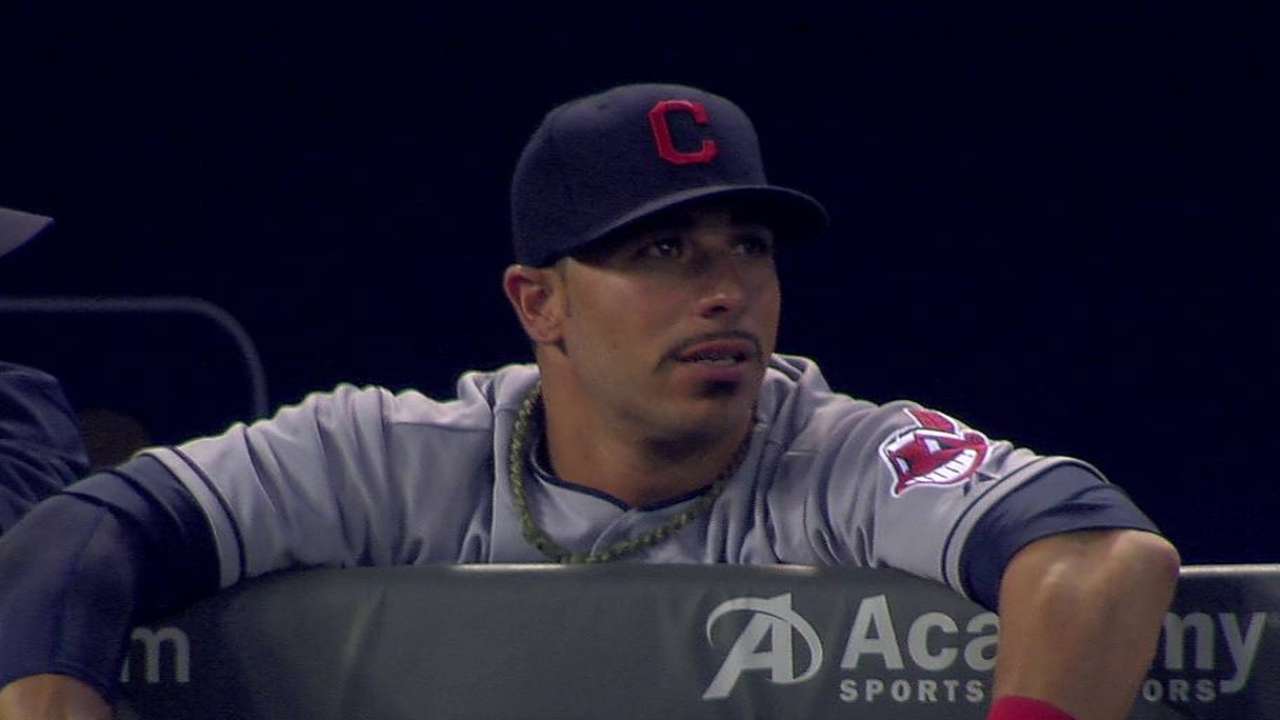 KANSAS CITY -- With the monotony of late August setting in, the Indians are attempting to break it with mustaches.
A large chunk of the team eschewed the traditional rally beards for mustaches at the start of their three-game series with the Royals on Friday night. The idea originated with strength and conditioning coach Joe Kessler, and took off when Lonnie Chisenhall used Twitter to promote the event to his followers.
"[Kessler's] got an awesome mustache, kind of encouraged everyone to grow one, and now it's like a team-building exercise to get a little push here in August and September," Chisenhall said.
Starting tomorrow The @Indians will begin growing mustaches to raise awareness for their extinction..more info to follow #growone

- Lonnie Chisenhall (@BIGLON8) August 29, 2014
"A lot of other teams have little stuff that they do, so we think that this might be our niche," said Jason Kipnis, who's sporting a fu manchu with side burns.
Chisenhall wasn't sure about Kipnis' facial hair yet: "He's got the whole, like, 'I drive a Harley' look going on."'
But Chisenhall did list a few team favorites.
"I'm more of a fan of the creepy mustaches, so like Tyler Holt has a pretty nasty one, Mike Aviles' is pretty pencil thin," Chisenhall said. "I like the traditional mustache, but if somebody wears one that probably shouldn't have a mustache, it really helps."
Clean-shaven manager Terry Francona expressed his indifference.
"As long as they're not breaking the law," Francona said. "Cleanliness is not mandatory, I don't care if they shower, whatever, just as long as they play good baseball. Not real worried about the facial hair."
Jackson Alexander is an associate reporter for MLB.com. This story was not subject to the approval of Major League Baseball or its clubs.