Tribe looks to do damage before getting to KC 'pen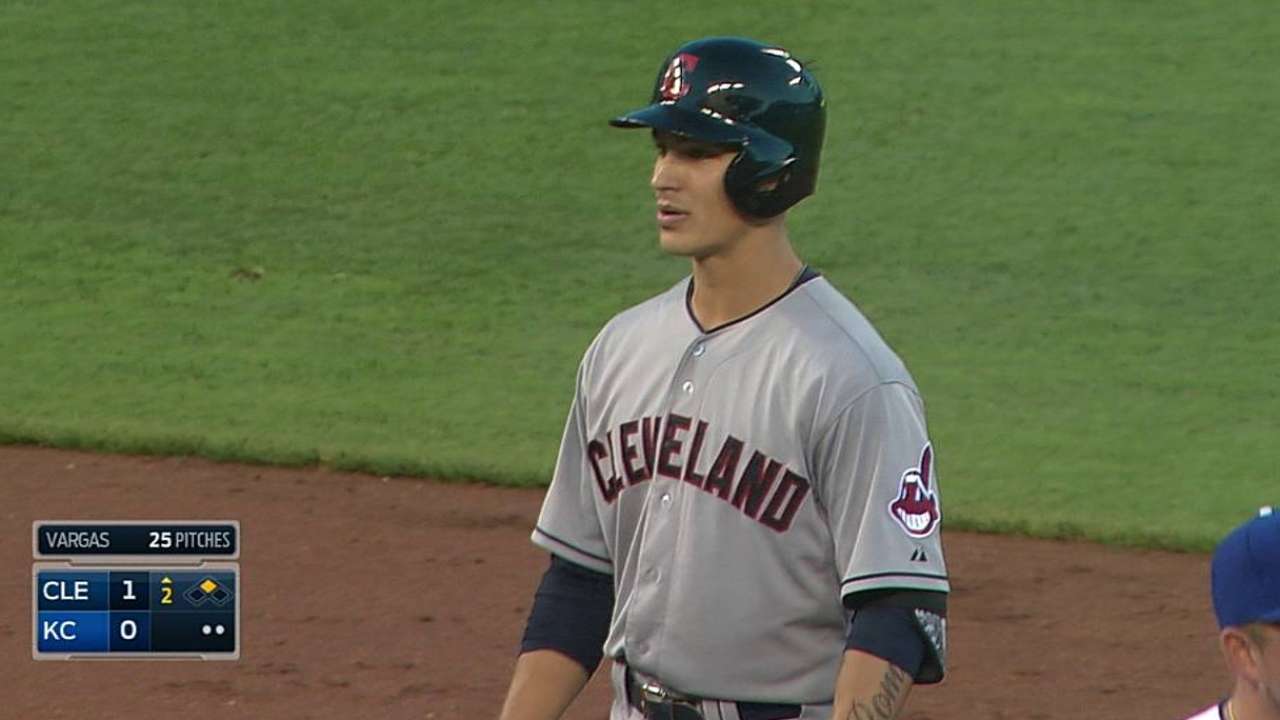 KANSAS CITY -- Visiting teams to Kauffman Stadium paying tribute to the Royals' fantastic bullpen has become a theme this season. The Indians were no different when they began their three-game series with Kansas City on Friday.
Cleveland second baseman Jason Kipnis recognized the importance of jumping out to an early lead, thus neutralizing the Royals' killer unit, something the Tribe did in their 6-1 win Friday.
"That's why you got to get on a team like this early and make sure you have the lead, going into the late innings," Kipnis said. "When you have a strong bullpen, and guys that you can count on in the back end it shortens the game for you, to where you only need to play small ball for five-to-seven innings kind of get that lead, and let the bullpen take it from there."
The most terrorizing arms are seventh-inning man Kelvin Herrera, setup man Wade Davis and closer Greg Holland. The trio has combined for 166 2/3 innings, a 1.30 ERA and 209 strikeouts this season.
"Those three guys at the end, we were going over our advanced report today -- and we probably shouldn't have looked because it didn't help," Cleveland manager Terry Francona said, adding: "It's like [video] game numbers, they're good, they're really good."
Cleveland avoided all three in the first game as it led from the second inning on.
"It's not just stuff alone, because all of them are hard throwers, all of them are 95 [mph] plus, got nasty stuff," Kipnis said. "But they know what they do well, they throw strikes they don't walk too many people, and when you've got guys in the back of the bullpen that do that, they're pretty effective."
Indians third baseman Lonnie Chisenhall saw a similar dynamic in his team's bullpen, with closer Cody Allen and a cast of solid middle relievers sporting the fourth-best ERA in MLB.
"We have that situation with our bullpen too," Chisenhall said. "We know that if we're winning in the fifth, sixth, seventh inning, we've got a really good shot at winning the game."
Jackson Alexander is an associate reporter for MLB.com. This story was not subject to the approval of Major League Baseball or its clubs.