Callaway ejected after arguing check swing call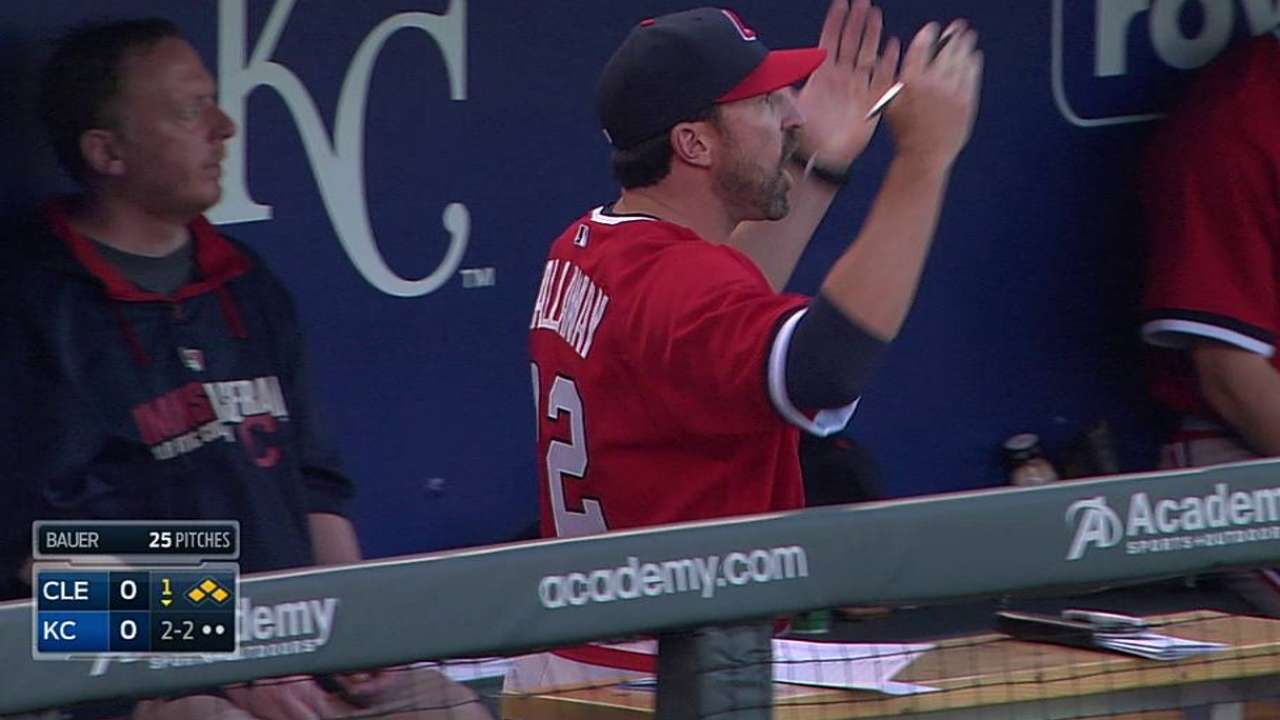 KANSAS CITY -- Indians pitching coach Mickey Callaway was ejected in the bottom of the first inning Saturday for arguing a disputed check swing.
With the bases loaded and two outs, Raul Ibanez nearly offered at a Trevor Bauer slider in the dirt with two strikes. Home-plate umpire James Hoye asked for help from third-base ump Bill Welke on the appeal, but Welke deemed that Ibanez did not go around.
Welke tossed Callaway for arguing from the dugout. It was Callaway's first career ejection.
Bauer struck out Ibanez four pitches later to end the inning.
Jackson Alexander is an associate reporter for MLB.com. This story was not subject to the approval of Major League Baseball or its clubs.