McAllister recalled; Tomlin put on paternity list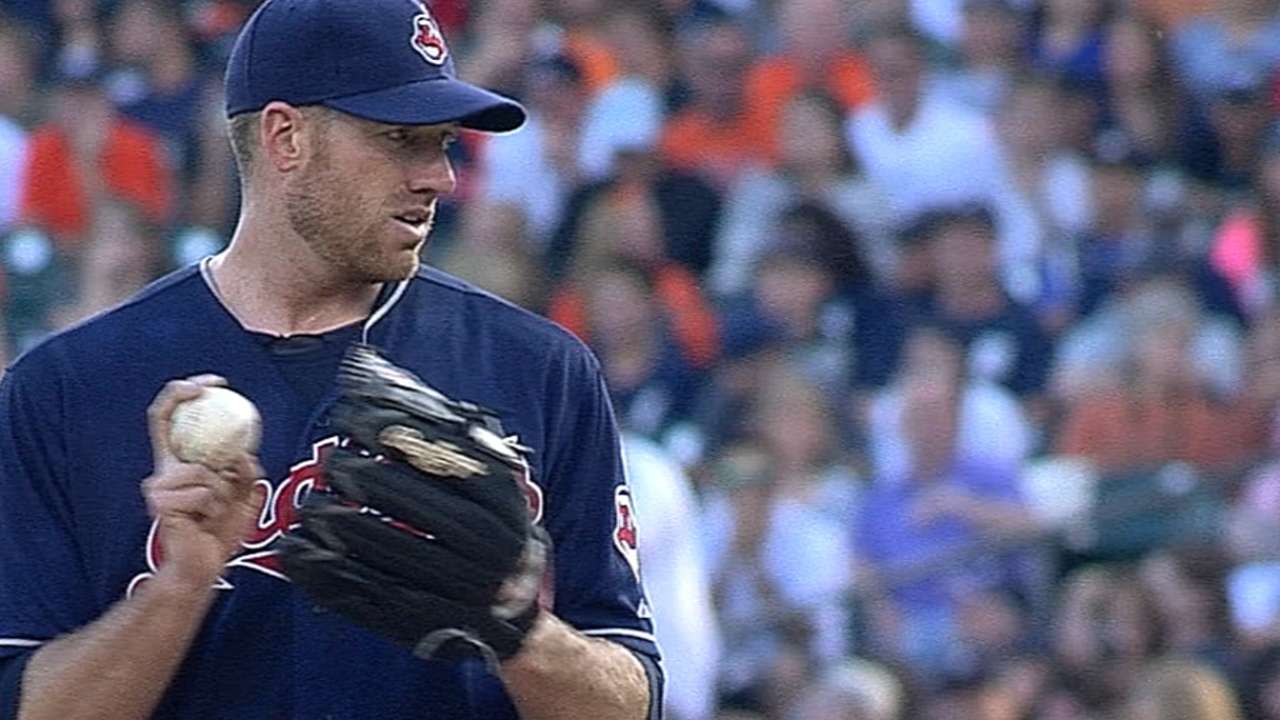 KANSAS CITY -- The Indians recalled Zach McAllister from Triple-A Columbus and placed right-hander Josh Tomlin on the paternity list before Sunday's series finale against the Royals.
The move gives Cleveland a fresh arm in the bullpen, after it used seven relievers in a 3-2 extra-innings win Saturday, and six Friday in a 6-1 triumph.
"That's really welcome," said Indians manager Terry Francona. "It works out pretty well."
It's unlikely Tomlin would have been available Sunday anyway, as he was the final reliever in both games and threw 54 pitches Saturday.
"We knew Josh was on the cusp of leaving. … Josh was really good with us about communicating to us, probably since two weeks ago, that this was coming, and he stayed with us on it and everything, so we knew last night when he pitched that he was leaving," Francona said.
Francona indicated McAllister would be used in a relief capacity. It makes sense considering the taxed bullpen, and the lack of a spot in the rotation. But it will be a new role for the right-hander, who's pitched in 64 big league games since 2011, all starts.
This marks McAllister's fifth stint with Cleveland this season.
He battled injury early and was placed on the disabled list May 22 with a low back strain. The Indians recalled McAllister on July 12, setting off a string of back-and-forth trips between Columbus and Cleveland. His most recent stint with the Clippers lasted nearly a month.
McAllister owns a 5.91 ERA in 14 starts this season with the Tribe. He posted a 1.93 ERA in five August starts at Triple-A.
Jackson Alexander is an associate reporter for MLB.com. This story was not subject to the approval of Major League Baseball or its clubs.