Indians set to add three September callups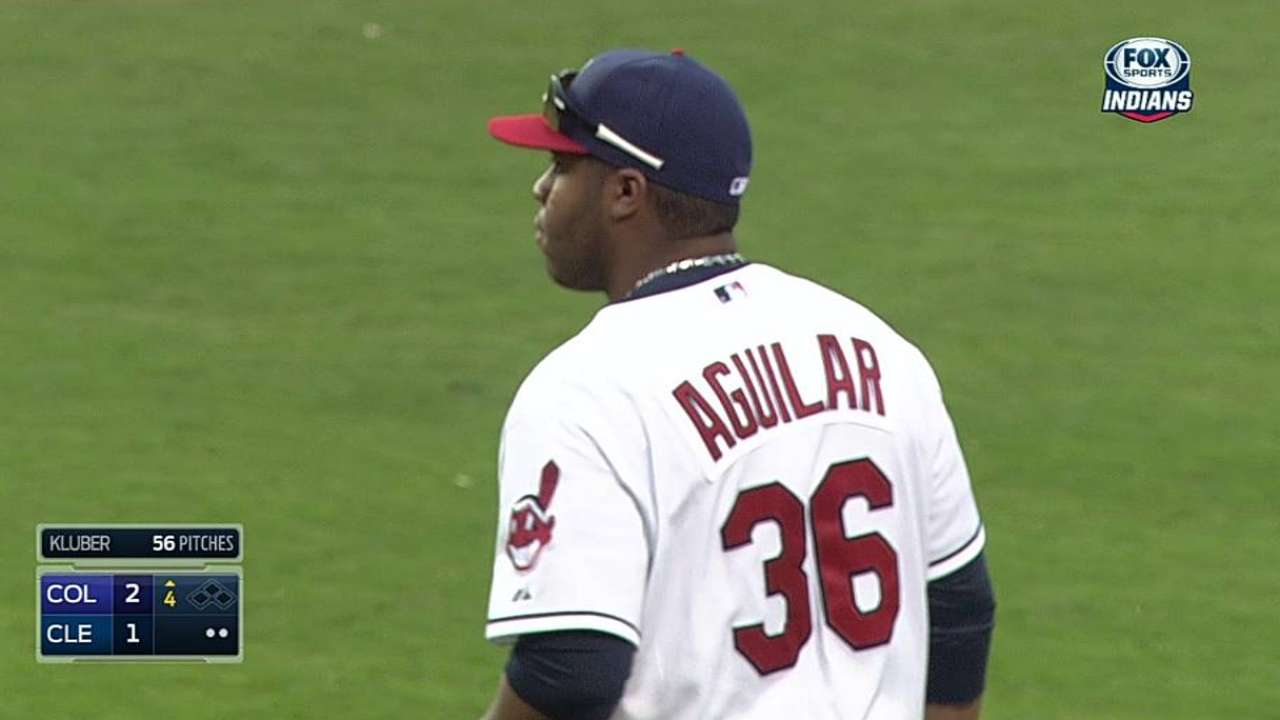 KANSAS CITY -- Indians manager Terry Francona announced the first round of September callups on Sunday.
Right-handed relievers Austin Adams and Bryan Price, and infielder Jesus Aguilar will officially join the team on Monday, when Cleveland can increase its 25-man roster to 40. Additionally, Jason Giambi will be activated from the 60-day disabled list.
Adams returns to Cleveland for the third time this season. He accumulated 3 1/3 innings during that span with a 10.80 ERA. Adams registered a 2.50 ERA in 54 innings with Triple-A Columbus this season
Price has seven years of Minor League experience, first with the Red Sox organization, then in Cleveland's farm system for the last six years. He had a 2.73 ERA in 20 innings at Columbus this season.
"It'll help, bullpen arms are always welcome," Francona said.
Aguilar spent two weeks with the Indians in May, batting .188 (3-for-16). He started six games at first base. Aguilar posted a .303/.394/.511 slash line in 495 plate appearances at Triple-A this season.
"When sometimes games get spread out one way or another, being able to get a guy off the field, not even just close-games wise, like maybe being able to pinch-run, because we've pretty much played with a three-man bench most of the year," Francona said.
Giambi makes his return to the Tribe, after left knee inflammation sidelined him on June 12. The 20-year veteran went 2-for-9 in three recent rehab games at Double-A Akron. Giambi was hitting .128/.212/.277 before hitting the disabled list.
Jackson Alexander is an associate reporter for MLB.com. This story was not subject to the approval of Major League Baseball or its clubs.