Aviles passes concussion test after early exit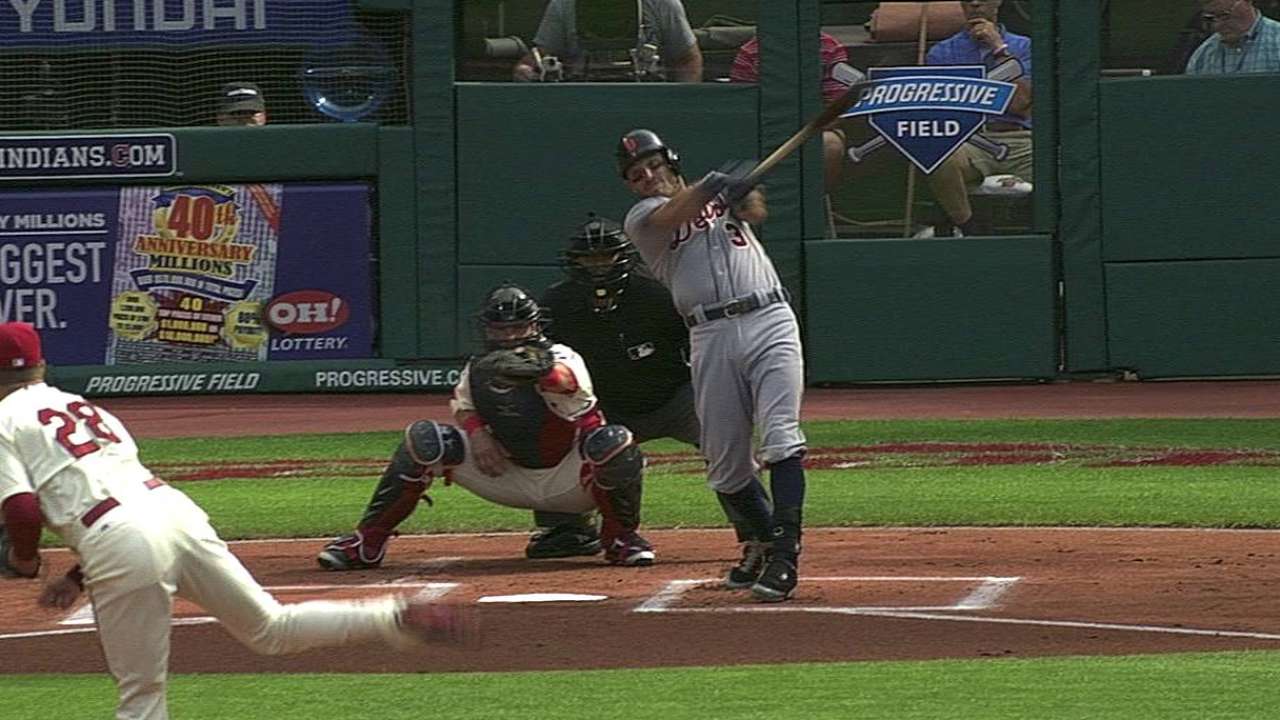 CLEVELAND -- Indians right fielder Mike Aviles exited Monday's 12-1 loss to the Tigers after diving and landing hard in the first inning. Manager Terry Francona said the right fielder, who played three innings before exiting, passed a concussion test and will be looked at again Tuesday.
Aviles came up short on a Ian Kinsler fly ball in the first inning, but he hit the ground hard upon landing as Kinsler raced to third for a leadoff triple. Aviles stayed in for two more innings, after which Francona said he mentioned not feeling his best.
Before exiting, Aviles misplayed a Miguel Cabrera fly ball in the third. Aviles started back on a ball that was in front of him, then charged it, but he could not get there in time as it hit off his glove. Cabrera was credited with a single, and the next two batters, Victor Martinez and J.D. Martinez, hit back-to-back homers off Corey Kluber with two outs to give Detroit a 5-1 lead.
"His face hit hard on the ground, and then he started feeling nauseous," Francona said. "He didn't really say anything until after the second play, so we took him out and got him evaluated. He passed all his concussion tests and everything like that, he just has the whiplash symptoms."
Stephen Pianovich is an associate reporter for MLB.com. This story was not subject to the approval of Major League Baseball or its clubs.